How's your Monday everyone? I hope Monday treat you nice today. Ugh I just got back from school ( oh yeah it's 05.00 PM!) just done cleaning myself up, and here I am start to post a new blog post! this post dedicated to kak Nina Nikicio, which is as you all might known as a super designer from Nikicio, and I always one of Nikicio fans. Nikicio for me, is one of brand who already found their signature style, which is for me look rebel, and screaming effortlesly cool, twisted and edgy. In my mind Nickicio lovers is they who love to fooling around, they who enjoying life and having so much fun and really knows how to have fun, but yet really independent person. Yes, you can tell all that just by looking the collection, and it's all done by magic mind of kak Nina. J'adore!
The moment kak Nina invited me to her Nikicio mixté vol 07 , I know I should come, no matter what, and thanks God the show is held on the weekend, so there's no reason for me not to come. I was asking my sister to come along (well this is never an easy task) and maybe a fairy of goodluck was on my side me, she said yes in an instant because one of her bestfriends will be running on Nikicio runway that day, and my cousin and her friend is would love to come to, so everything is solved! I'm positive to go! yeaay!
And for the show, all I can say is, I LOVE IT! the collection, I keep thinking "I want that one!" .. "and oh that one too!" .."waiiit that would look perfect with my jeans" "Oh God no! that one too!" - yes, I'm going crazy! ohh.. sitting in the front row make you can see the collection clearly and it makes you wanting them even more! ugh. Other things that I love is the models, the music (for me the choice of music for the runway is super important! it gives you vibe of the show, and the music is perfect) love love the ambience too! the place ( who's not falling in love with the goods? you will love the place the minute you enter it) the people who come, everything it's all wrapped perfectly, and from the look of other people I saw that night I might say, everyone has a really great time as I am.
And all the people are super nice! I just don't understand why people keep telling me that everyone is so cruel in fashion world, but in my opinion it's nothing but a myths, I've been to several fashion show and all the people are super nice, I swear to you. And oh, thank you for all of you who greeted and asking to take my pictures or take a pictures with me that day, it's a really nice feeling when someone say hi to you. Super sorry if I look clumsy and shy, because I am a very shy person. hehehe. Ugh now I can't wait for another fashion show by kak Nina!
And here's some of pictures that day, taken by my sister ( thank God I can forced her to bring her camera that day, hehehe)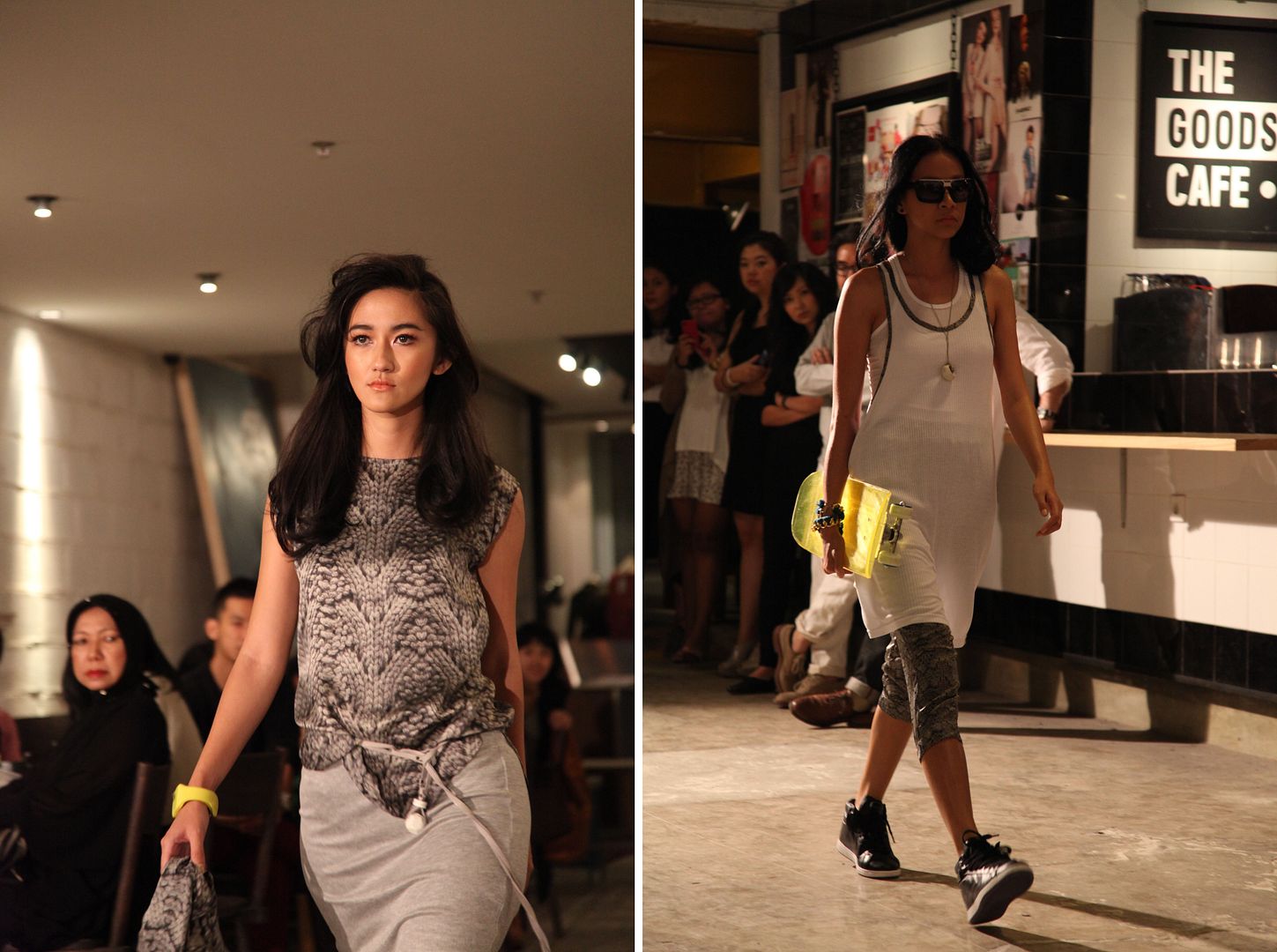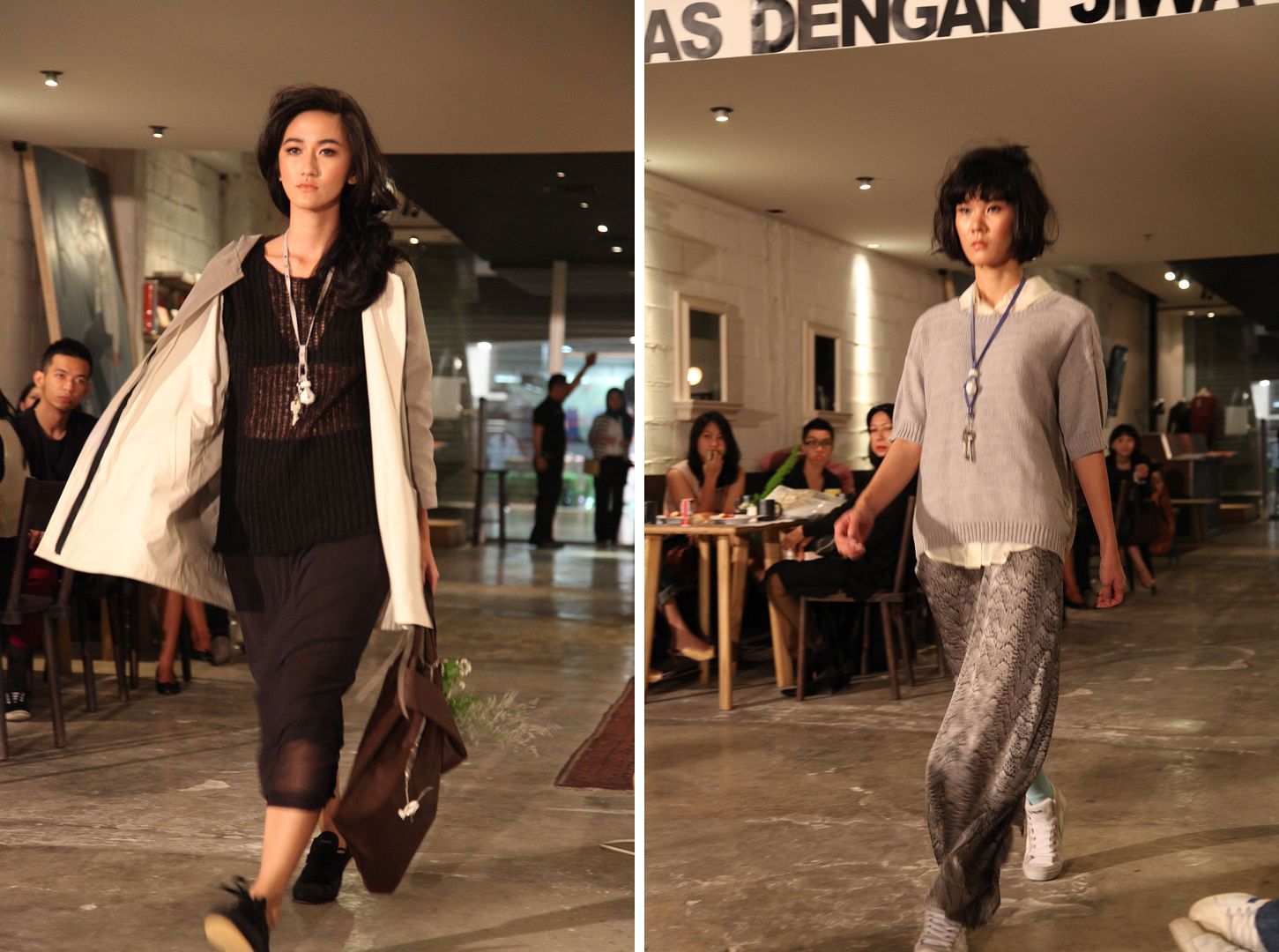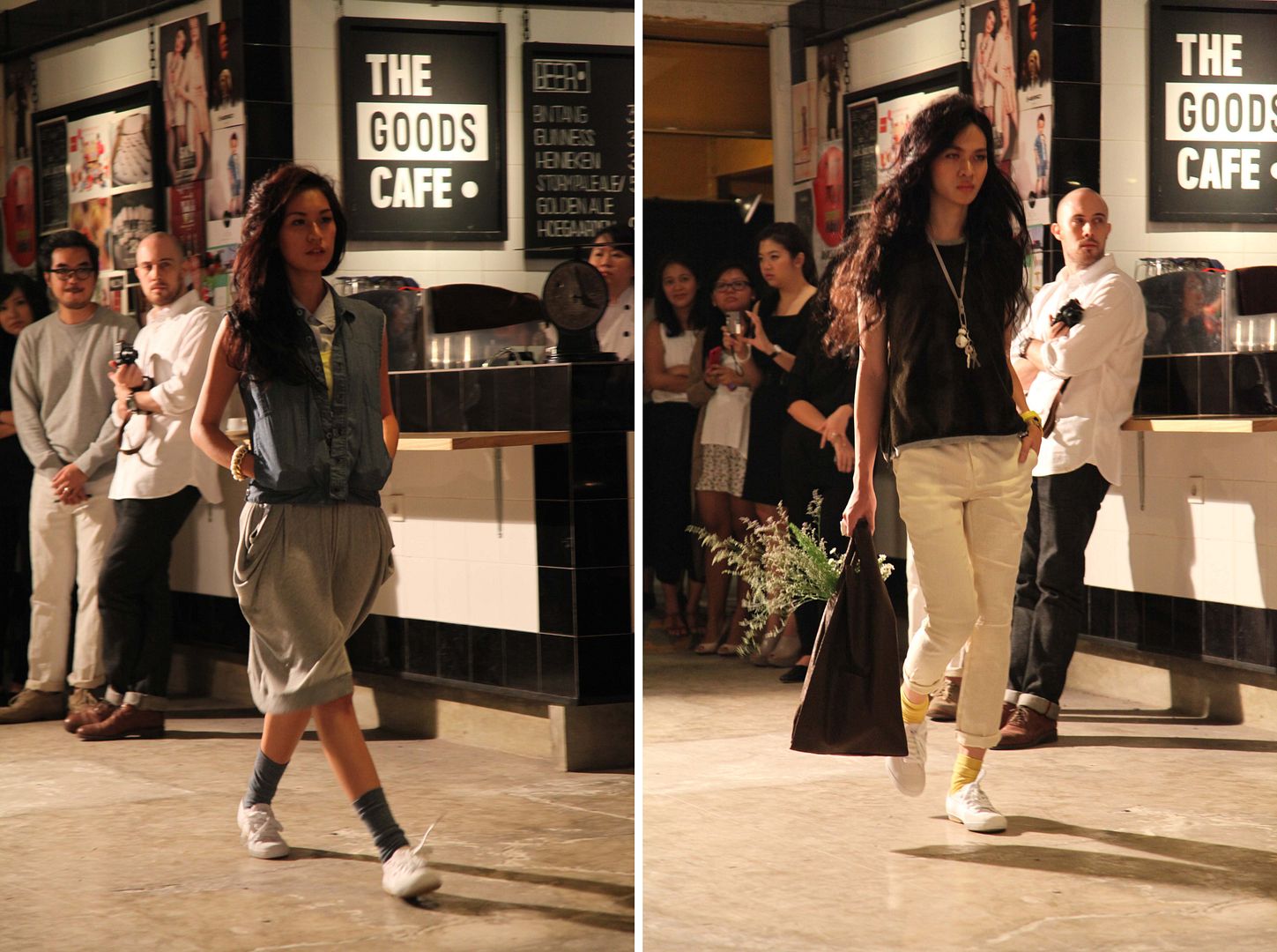 AY CARAMBAAA!!! I WANT IT ALL!!!
with kak Nina Nikicio :)
kak Inez, me , kak Nini
I love this snapshot photo!
this telephone box somehow fits perfectly with my outfit, right?
Last but not least, thank you for kak Nina Nikicio, for having me :) and thank you to Chris, and also kak Hafiz Akbar, my sister, kak Inez, kak Zico Halim and everyone else there who give me such a fun day! *kisses!!!