Holla everybody, yes I'm not dead or anything (shocking right?) I was actually abducted by alien and they kept me from two month and they was threaten me not to blogged for some unexplained reason. ( this is maybe the most ridiculous reasons someone can give, but I can't find other reason for my missing, hehehe) So yeah I'm pretty much alive, the real reason for my missing is I'm really really freaking busy, cliche right? But I'm swear that's true. I just starting my Junior High school life, and it's not that easy to adapt with new enviroment. I'm struggling here. Homeworks, exams and everything is killing me, and I'm not getting better with my time management . sigh. So super sorry! *teary eyes. So what do I miss? Hmm let's see…. Happy Independece Day for my country! ( we've got so much to fix ,I know, but I'm sure someday we'll get there ) and Happy Eid Mubarak! Please forgive my mistakes, I have a lot.
And ohI just realize something, it's been 3 years since I start blogging! Cool eh? Three years!!! So many things happen in these past three years. It's funny, in one of interview I've been asked, 'how does is it feels like to be you? There's so many people watched you grow, how does it feels like?' seriously I never thought about that, and now I realized about it, many of my reader watch how I grow, and it's scared the hell out of me. Seriously. Ahh… More bla bla about my 3 years of blogging in next blog post. I promise it will be fast!
So for now I will share some of my pictures when I was invited by kak Iwet Ramadhan, he's the owner of TikShirt and I adore him and the way of his thinking. He loves Batik so much and try to make Batik more wearable for young generation and from what I see, his done a great job. I love how he make colorfull batik, with such a fun pattern. Instant love! I couldn't be more proud! So it was instant yes, when he invited me to come to Tikshirt birthday event. God knows it's a rare moment that I said yes in a second to any invitation, but this time is different! I can make my own batik! I'm so excited.
The event turn out to be so much fun! Super fun! Everybody laughing and smiling. And there's Mrs Indra ( e very beutiful and elegant lady) who explained to us about batik! Buuuuut about made my own Batik it's sooooo soooo hard! It ain't easy at all. Note this : ain't easy at all! I'm quite perfectionist and it's making my heart cry everytime I dropped a stain in my handkerchief ( we made a batik handkerchief) so this is a big note, if you buy any batik please please don't bargain to low, it's hard to make, and trust me it's not only need a high skill and patience to make it. It need love, and you already know that love is priceless right? And for kak Iwet and kak Nasta thank you so much for having me! (and that oh-my-good-delicious chocolate cake)
So like always, pictures speaks a thousand words so here's my thousand words!
just arrived,so please mind my - just wake up face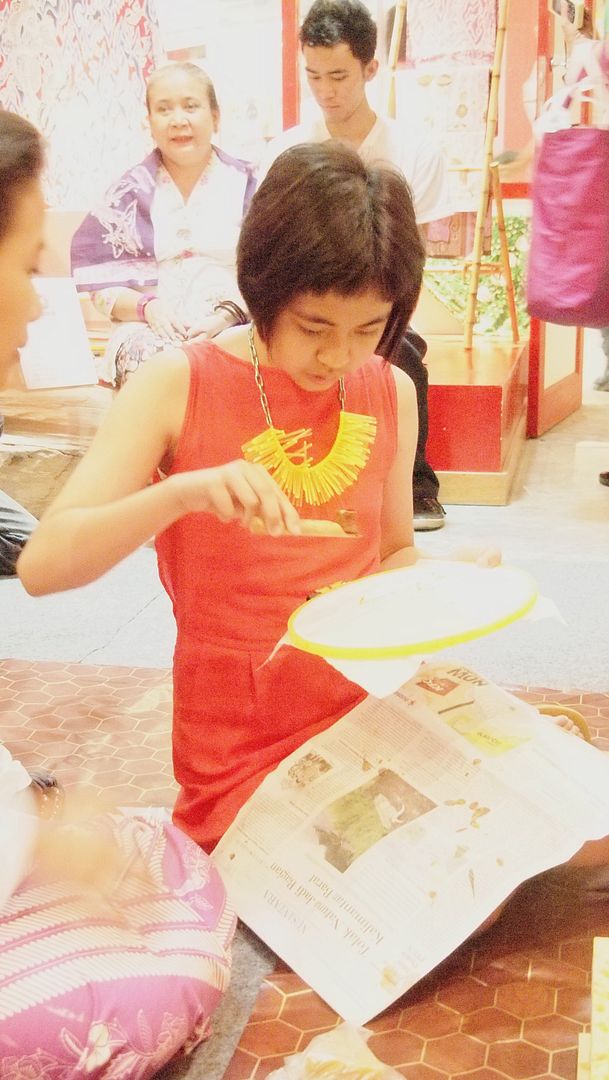 the game is on, hehehehe....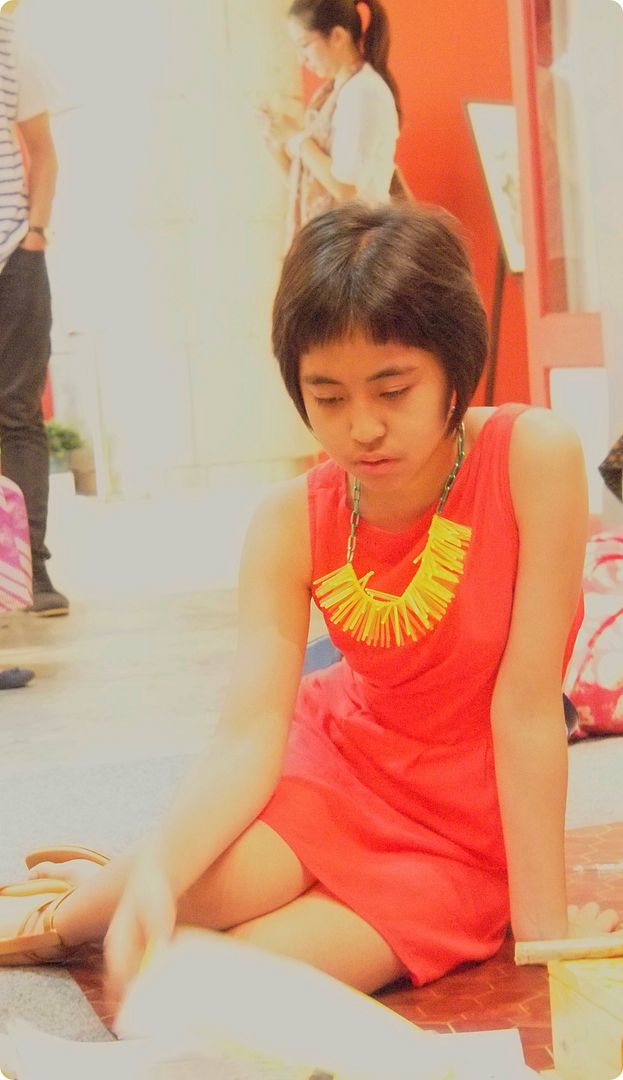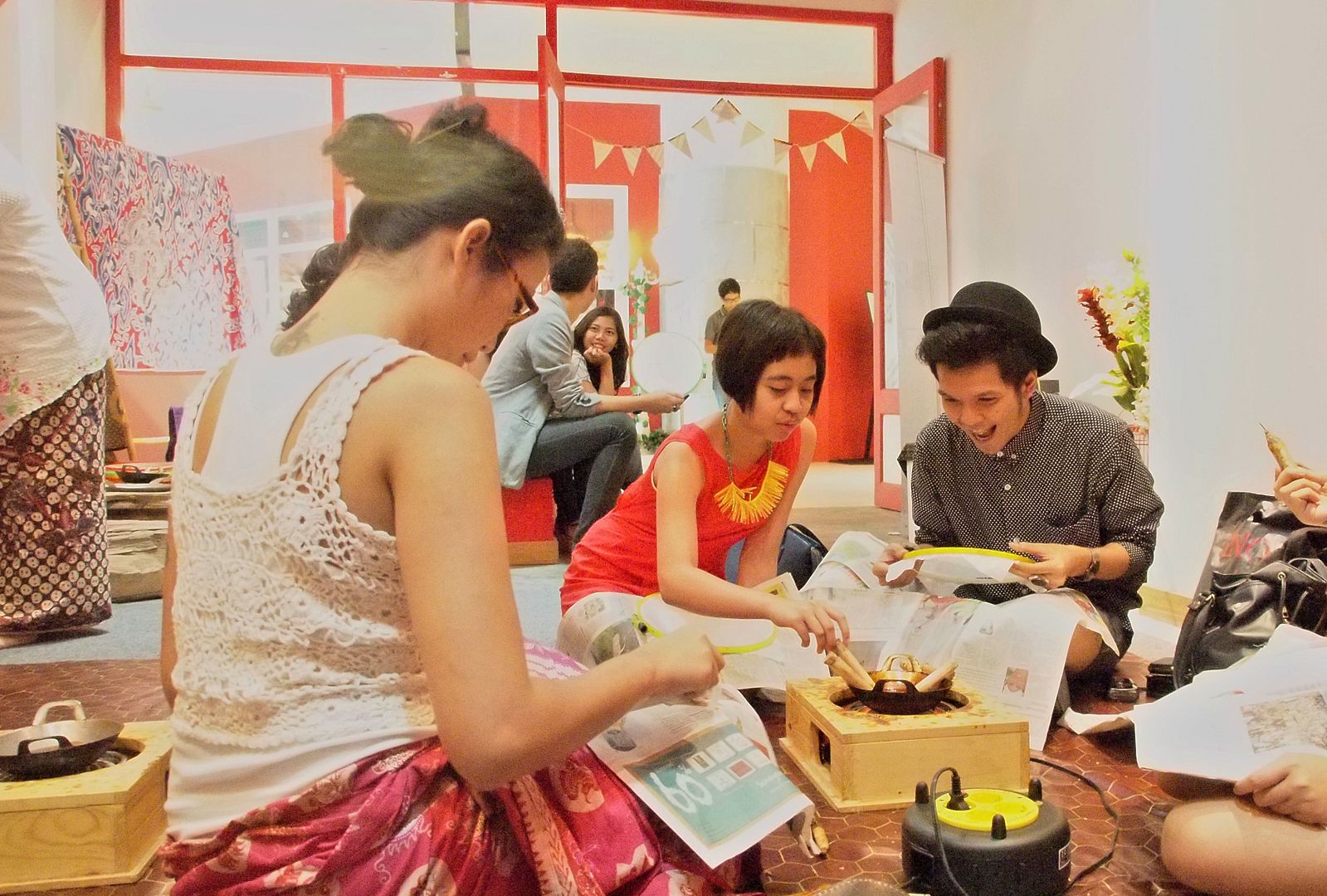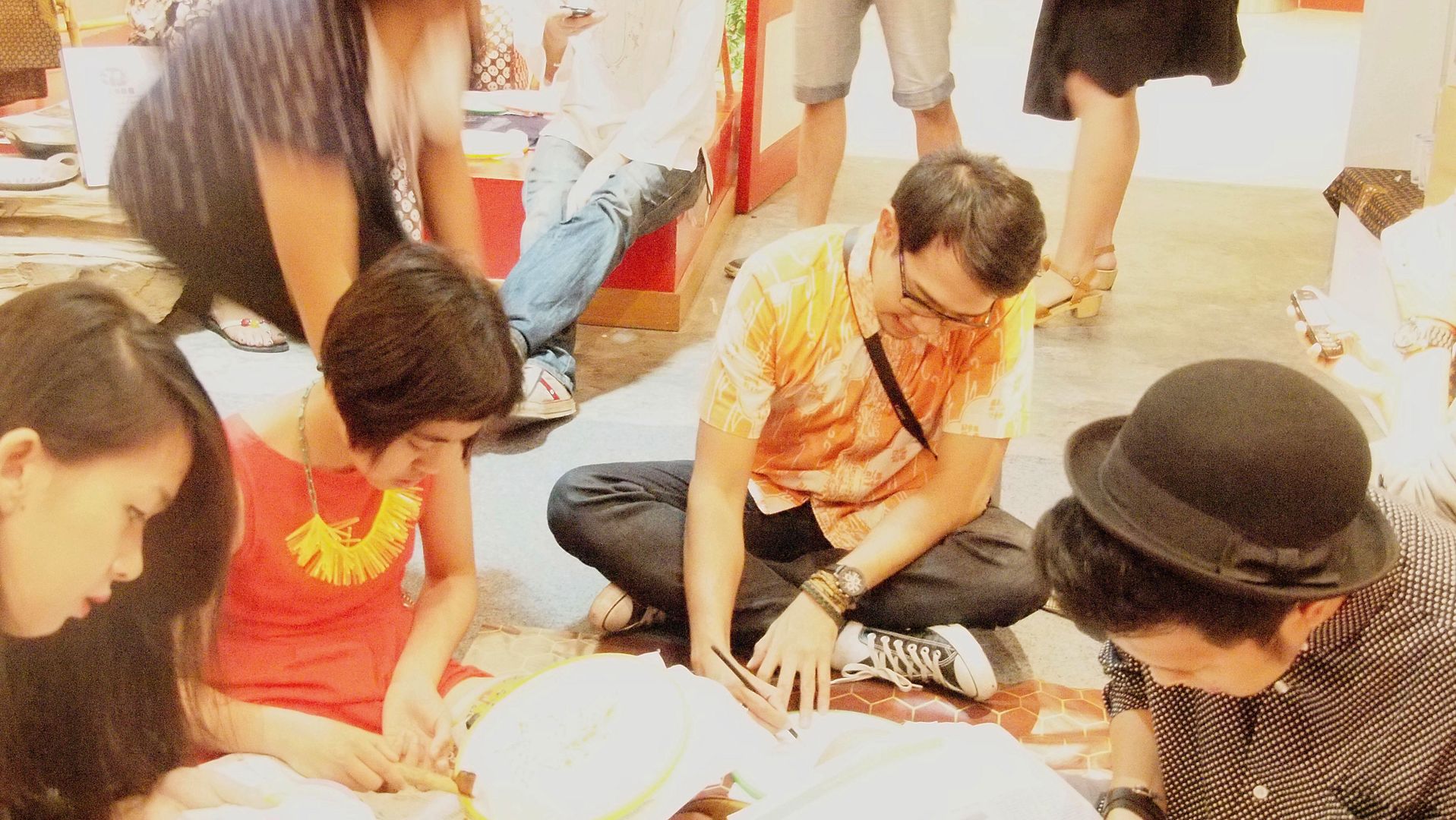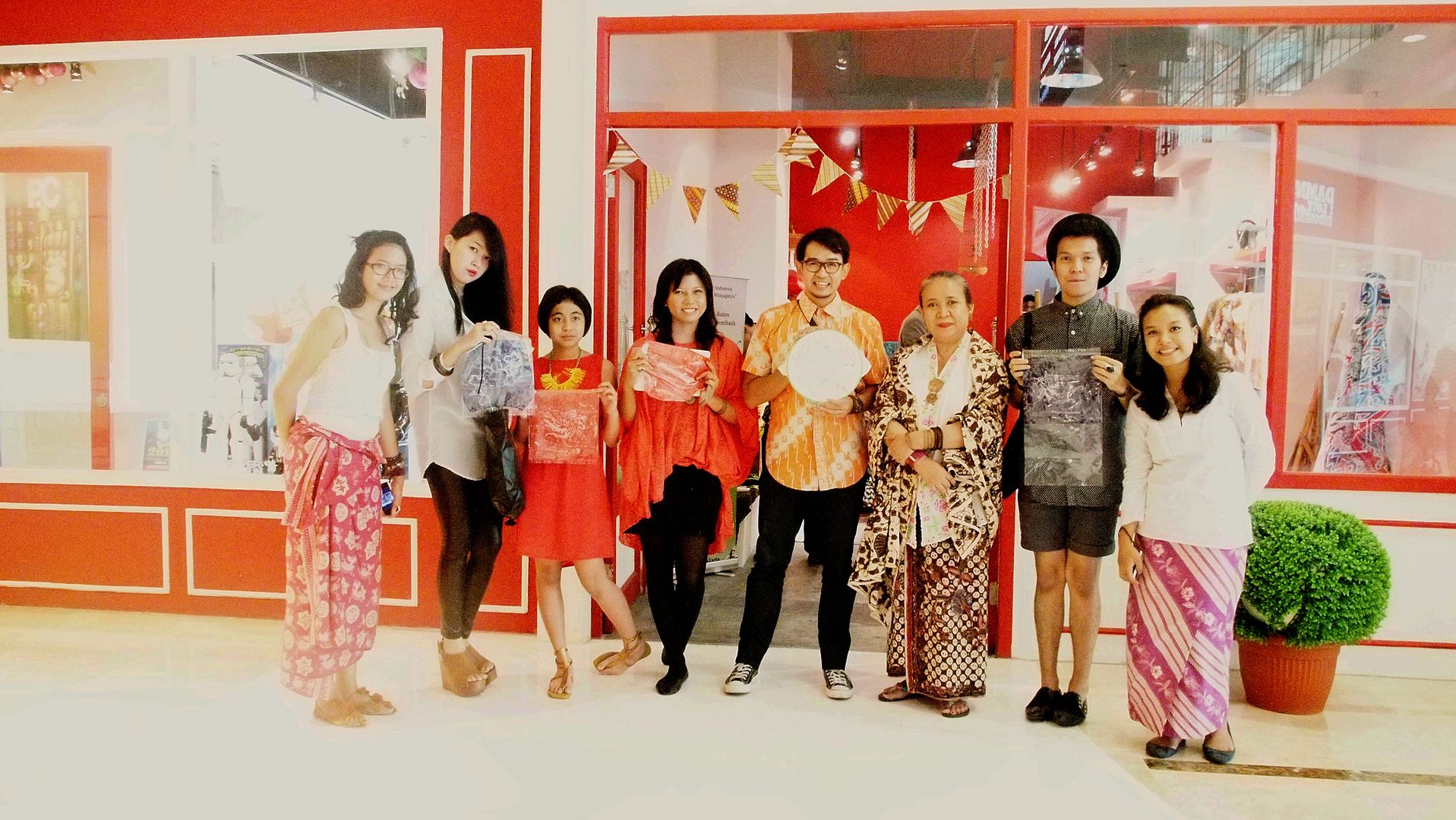 Did i forget to mention I met super cool kak
Ario Achda
and super fierce kak
Cindy
there?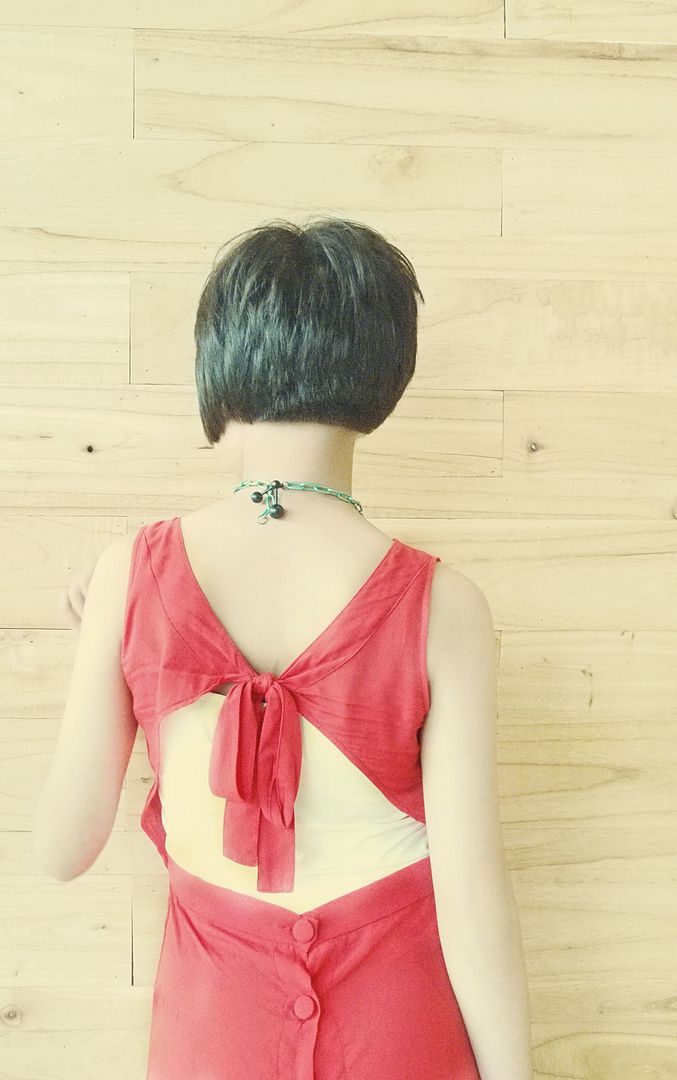 just want to show how cute the back side of my dress, hehehe many people said that I my dress is so cute *blushing!

Dress : Little Nuh (one of my favorite dress from Little Nuh)
Necklace : Marc Jacobs (colab with maripol) spike necklace
Gold gladiator sandals : mellisa jelly shoes
Blue bag : louis vuitton

PS : please mind the low quality of the photos, my sister took the pictures with my camera, and it's clearly that she doesn't know how to use it. Sigh.
another PS : I was in 2 whole page at girls magazine! go get it! hehehe and read my interview with
the blanc notes in here