Hello there mate! how are you today? it's monday already in my country, and yes, just like billion other people outside, I don't love Monday. Ughhh back to daily life after fun and wicked weekend always bring a bad bad mood, aight? How I wish to invent a time machine so I can fast forward time to saturday again and again and again. fuuuh...
hehehe please do mind my lazyness, and get straight to the topic. I'm dying to show something to you all! and I only got 1 hour to blogging ( yeah you right, I really need some serious conversation with my dad about this 1 hour policy, it's killing me! did you hear it too? tic toc tic toc, the clock is ticking! what? you don't hear anything? see daddy I'm going mad! )
The thing is, people asked me this question quite a lot, "what the best part of being a blogger?" hmm let see all I can say is besides having a lot lot of new friend, one of the best part is "free stuff" my friend, yes free stuff. It's always confused me, because this happens not just once or twice. I was looking at this online shopping website, drolling, and wishing I got big money on my pocket to buy some of the items, but since my pocket is ( always) dry and not like my sisters who have that magic card that allows them to buy anything, and sadly all I have is student card in my wallet ( oh yes, I always wondering what is that beautiful magic card all about? why can't I have one? why why why? it's like a genie from the bottle that transform into a card! all my daddy said is "NOT until your 18 missie") so yes all I can do is drolling even more.
So can you imagine how I feel when out of nowhere the owner of the store emailed me and said that they want to send me a free stuff ? well I'm going gaga, speechless. and like I said it's not happens just once. funny right? how the destiny playing. is like we were meant to be ( me and the stuff, hehehehe). It's still fresh in my memory the day that my jaw is dropped when this box is come, a big box from
nefertiti jewelz
just like 3 days after I drolling all over my laptop when I saw all nefertiti collection, and inside of the box, there it goes, 2o more items from nefertiti, I even don't know how to describe my feeling, maybe it's what a sweet tooth kids felt when suddenly the king commands him to live in candy land.
The destiny is playing again, this time with
Only I
and
Baubles n fun
, I was amazed with only i website, the design is super wicked! the collection is super cool and how I'm in love with the owner,
kak Cindy
. and for baubles, oh my, oh my their necklaces is beyond cute!! I'm dying to have one. so here's my bundle of love. hope you enjoy it as much as I do :D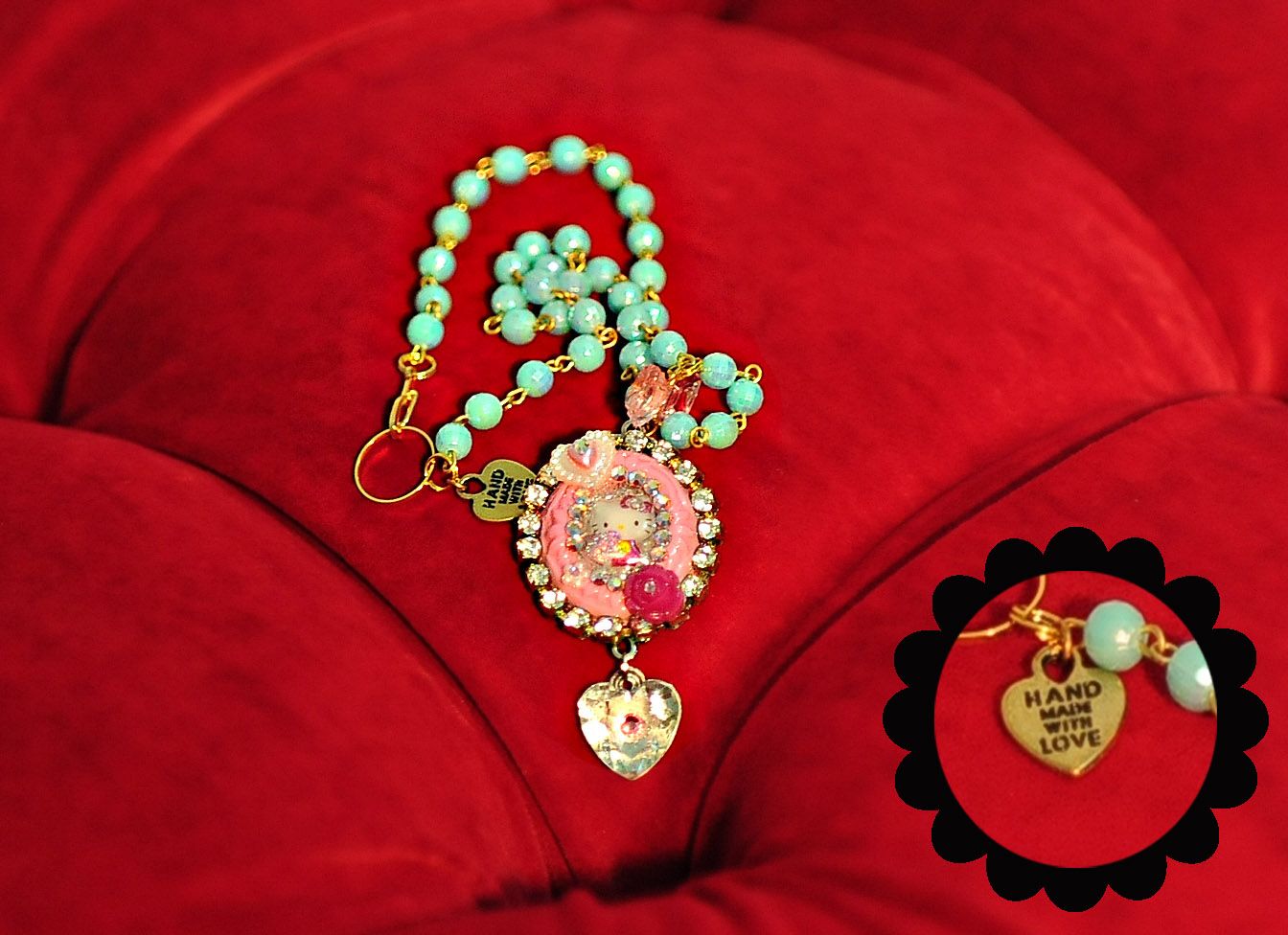 from Baubles n Fun
I always believe that hand made items is always served you the best quality, and also everything that made with love. and this necklace was handmade with love, how beautiful is that?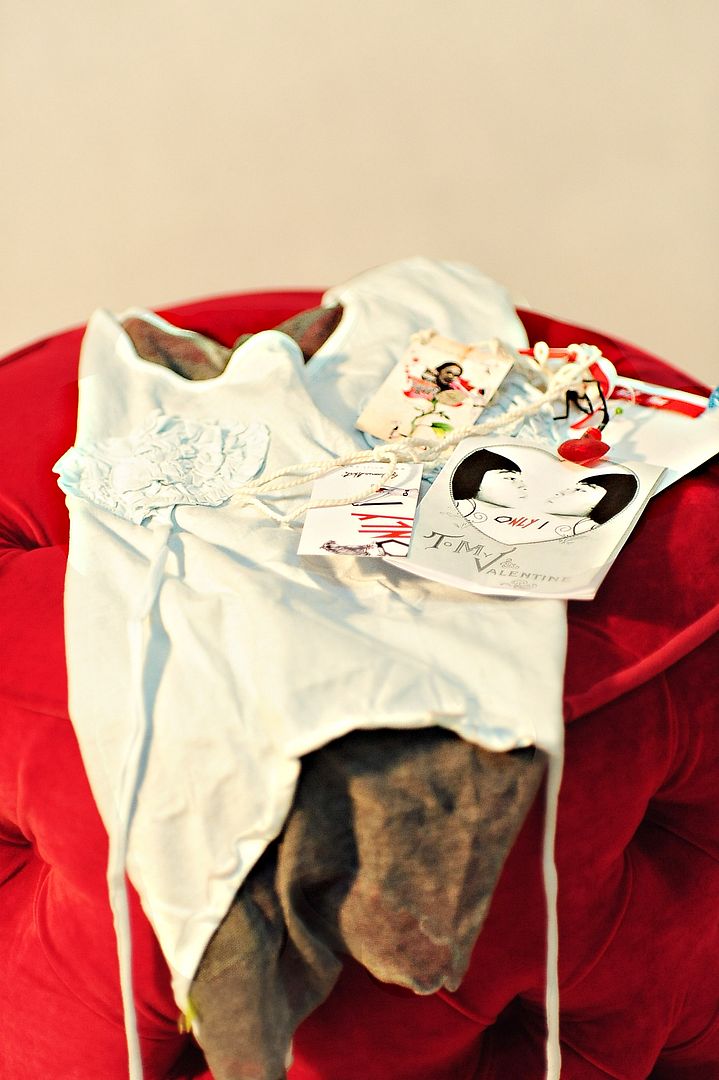 Thank you kak Cindy for the uber cool packages! lovvvveee it!

so here's me playing with the crying sun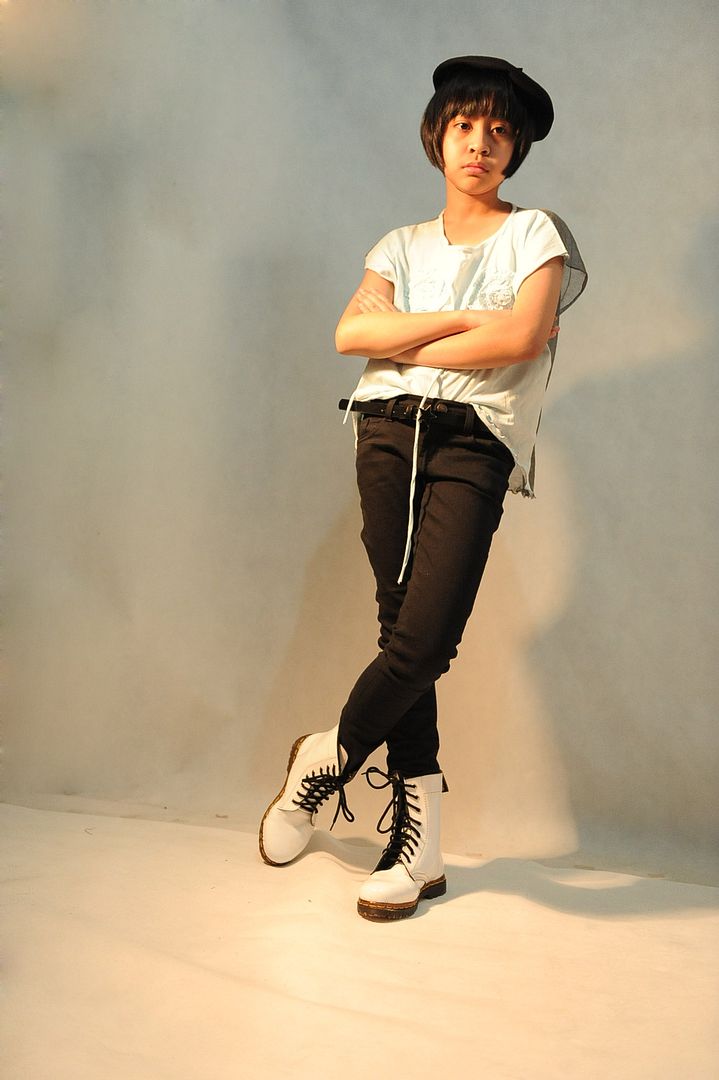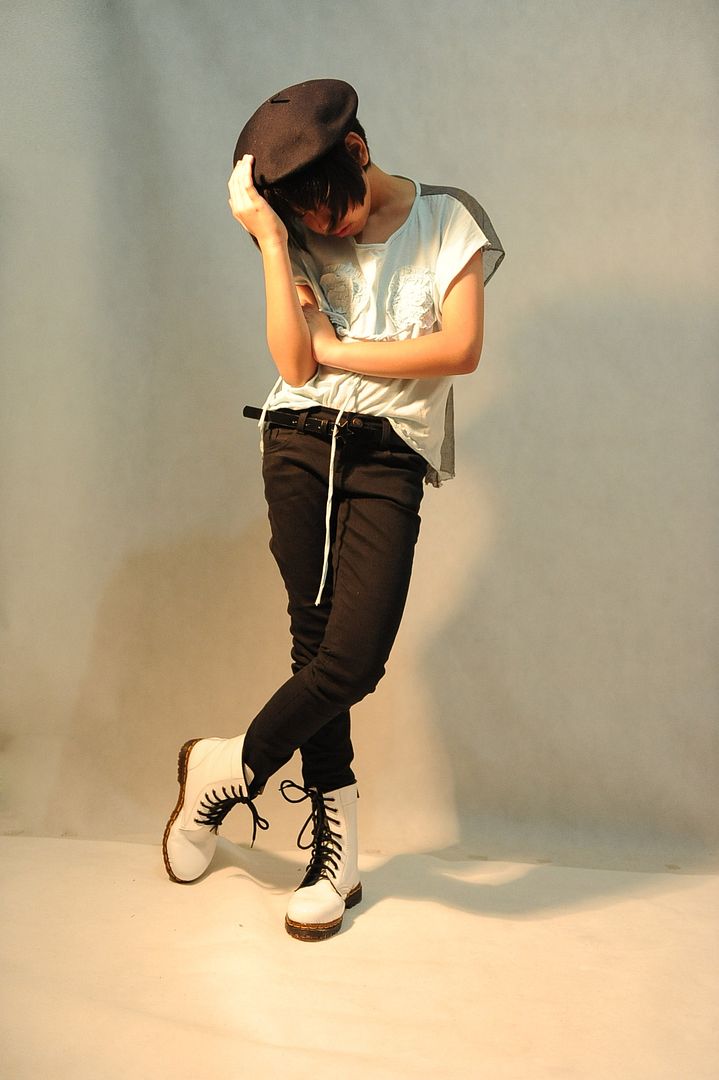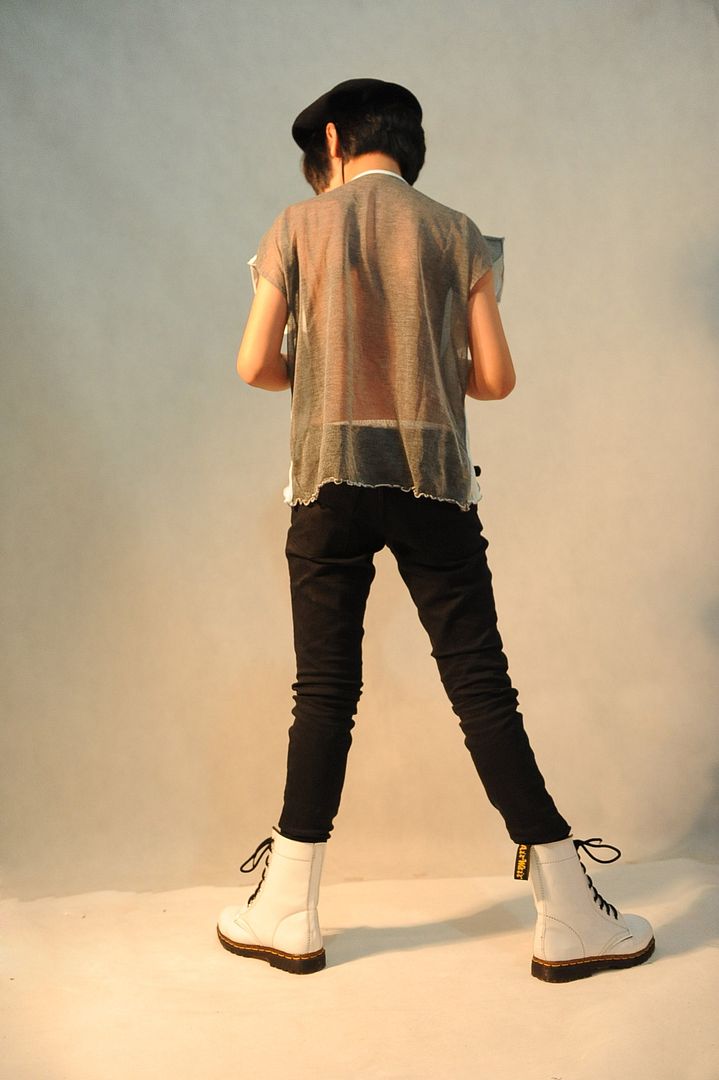 beret hat : some boutique
top :
only I ~ crying sun
star belt : zara for kids
black pants : tailor made
white boots :
chaussure shop
Ciao people! have a great Monday all!