It's official! My blog is 4 years old! Awesome right?! Who would even think I could last that long? Okay, I know I suppose to say sorry for being a bad blogger and then explain the reason why I neglected my blog for
soooo
long (like always) but hey, you know me for 4 years now, so I think we just passed all that shall we?
Fuhh
... Pardon my french, but I guess I have to accept the reality that I am really s*cks at time management. So what I'm trying to say is, oh my where do I start... Thank you so much for being a very great reader, bare with my laziness, my weird language, my messy grammar, my lack of emotion in post and many other freaking bad things about me. But most of all thank you for being there for me.
I'm 13 years old now, so probably you know I'm beginning to change, my shrink said to me it's part of growing up. I think after 4 years it's time for a little bit serious talk,
hehehe
. I think it's been hundreds of times I've been asked in many interviews, "what make you start your blog?" it's the most boring question ever, and I always answer it with the most boring answer I could think of. It's true I do bored at that time, nothing to do so I make a blog. But I know deep down it's never really that the true reason. For some of you who follow through the years might know and keep asking about my mom, well you know my dad and my mom are not together again and I see her walking out the door and I remember saying to myself, this time you won't look her coming back through that door again. The very first reason my dad and sisters decided to take me to my shrink is because how I respond to that event. I do not cry. My sisters keep saying it's okay to cry, you can cry if you want to. I remember like a crystal clear my answer to her, "I will cry if I want to, but I don't feel like it. If anyone should cry it's not me, it's her." I know from the look of my sister she knows something is not right with me. Well maybe she's right. Don't tell me that I'm ungrateful child, and she's my mother no matter what. I know that, more than anyone else. For what is worth I do love her, I look a lot like her. I see her every time I see myself in the mirror and it kills me. My dad keeps telling me to speak to her, call her because he knows that my mother miss me so much, but I'm too mad at that time. Something inside of me keep saying why do you do all the things you do, when you know all your actions can make you lose me, is your love is not big enough for me? But it's an old story, I forgave her a long time ago, I know she loves me and I do wish for her happiness every time I remember her.
So the simple reason why I started my blog in the first place and post a lot of my pictures, is so that she can see me whenever she want to, see me growing up, still hearing my story and everything she might lose from separated from us. I want her to see that I'm okay and doing just fine. Other than that since she's gone there's like this hole in my heart that I can't seem to get rid of no matter how I try and when people around me busy with their life and I feel so lonely have no friend I start to talk to myself through my blog, not thinking my blog could give so many new friends, caring readers and many other gift I can't thank enough. And about my mom, well turn out she do read my blog, and said she's proud of me. Yes, it's good enough for me. I know when she called my dad and saying how happy she is looking how grown up I become. But all this reason sure too long to answer that simple "why do you start make your blog?" question and maybe a little bit too personally too. So this is just between me and you, okay. I know I can share with you, we already friends for 4 years.
See I grew up, other than positive things there's also bad things. I know I'm stubborn like hell and so my dad. But we never argue, I always follow whatever he and my sister thinks is right. But lately we have had some argue, not fight just having a different opinion. Lately it's about my blog, my sister can't really understand some opportunity that I turn down and I refused, just say lately so many local television contact me for interviews, talk show, commercial and other thing and I always said no. But I do not feel like wanting to do it, I know my sister wants it because she think it good for me. But I don't think so. I told my sister let me decide what's best for me, on my own. I have my own reason and asked her to just trust me and my gut. The different thing happens to my dad, this time I get another invitation from French TV and for this one I'm dying to do it, it's been several times I refuse some big offer from outside Indonesia because my dad said I'm too young, I'm not ready, in the old days I follow his advice. But for this time, I said my opinion that I feel like I'm ready this time. We have our first argue and in the end I follow him, because I think he have all the right reason and he just worry about me. But at that moment in my head I do wish I'm 17 and can go whenever I want , the hell I want. I do dream someday I can have my adventure going away with only 1 bag and travel around the world, and going back with all the priceless wisdom and experience that money can't buy. And that is what inspired me to make this post, it's how I think I traveler look like, there's many travelers out there, they go with different reason and different dream to achieve and I try to think the outfit.
And oh for my dad, for now I am accepting that I'm still however too young to decide something big, but I do hope there will come a time when my dad give me responsibility just like he gave my sisters to decide what they want with their life. Just like the Frank Sinatra song I want to do everything my way, I do hope when I'm old I can sing this song and mean everything in it, that I did everything my way. I know I will make mistakes in the process maybe a little or maybe big mistakes, but I want when I'm old looking back, I have nothing to regret. Ugh this song
it's
been like a soundtrack of my life lately.
And now, the end is here
And so I face the final curtain
My friend, I'll say it

clear


I'll state my case, of which I'm certain
I've lived a life that's full
I traveled each and every highway
And more, much more than this, I did it my way

Regrets, I

've had

a few
But then again, too few to mention
I did what I had to do and saw it through without exemption
I planned each charted course, each careful step along the byway
And more, much more than this, I did it my way

Yes, there were times, I'm sure you knew
When I bit off more than I could chew
But through it all, when there was doubt
I ate it up and spit it out
I faced it all and I stood tall and did it my way

I've loved, I've laughed and cried
I've had my fill, my share of losing
And now, as tears subside, I find it all so amusing
To think I did all that
And may I say, not in a shy way,
"Oh, no, oh, no, not me, I did it my way"

For what is a man, what has he got?
If not himself, then he has naught
To say the things he truly feels and not the words of one who kneels
The record shows I took the blows and did it my way!

Yes, it was my way
We live in a wonderful world that is full of beauty, charm and adventure. There is no end to the adventures that we can have if only we seek them with our eyes open.
Jawahrlal Nehru
The big question is whether you are going to be able to say a hearty yes to your adventure.
Joseph Campbell
So here's a traveler set, I got inspired
by
so many
things
when I set this outfit, a gipsy, a worker that trying to get out of small town and have a big dream in the big city, even an angel of death that travels to find a clue how he can stop his job,
hehehe
. And I got this awesome
glasses
from
kak
Sonia Eryka from
RIOTS BARBIE
and I think it would be cool to try to mix it up with some different style. Enjoy!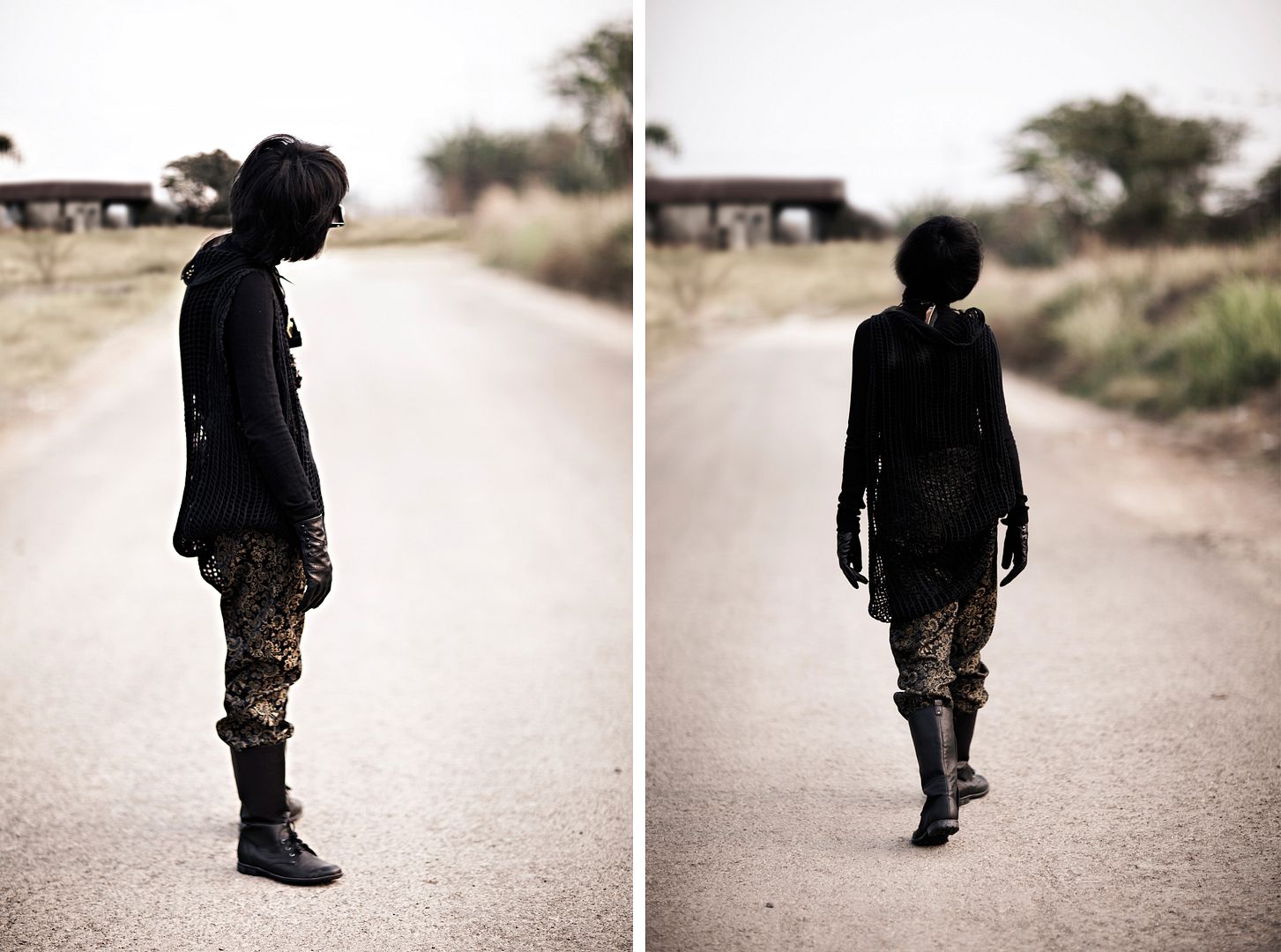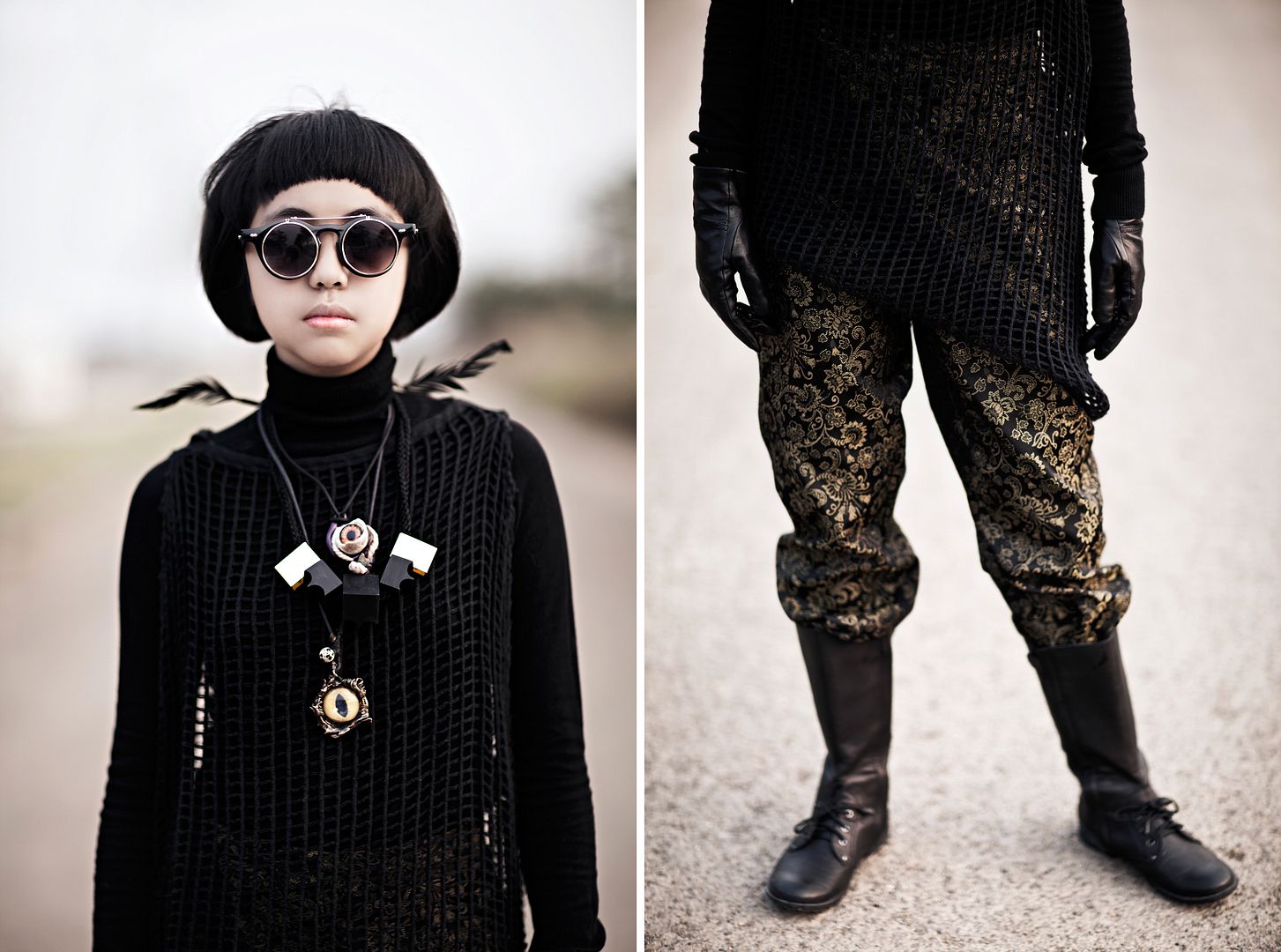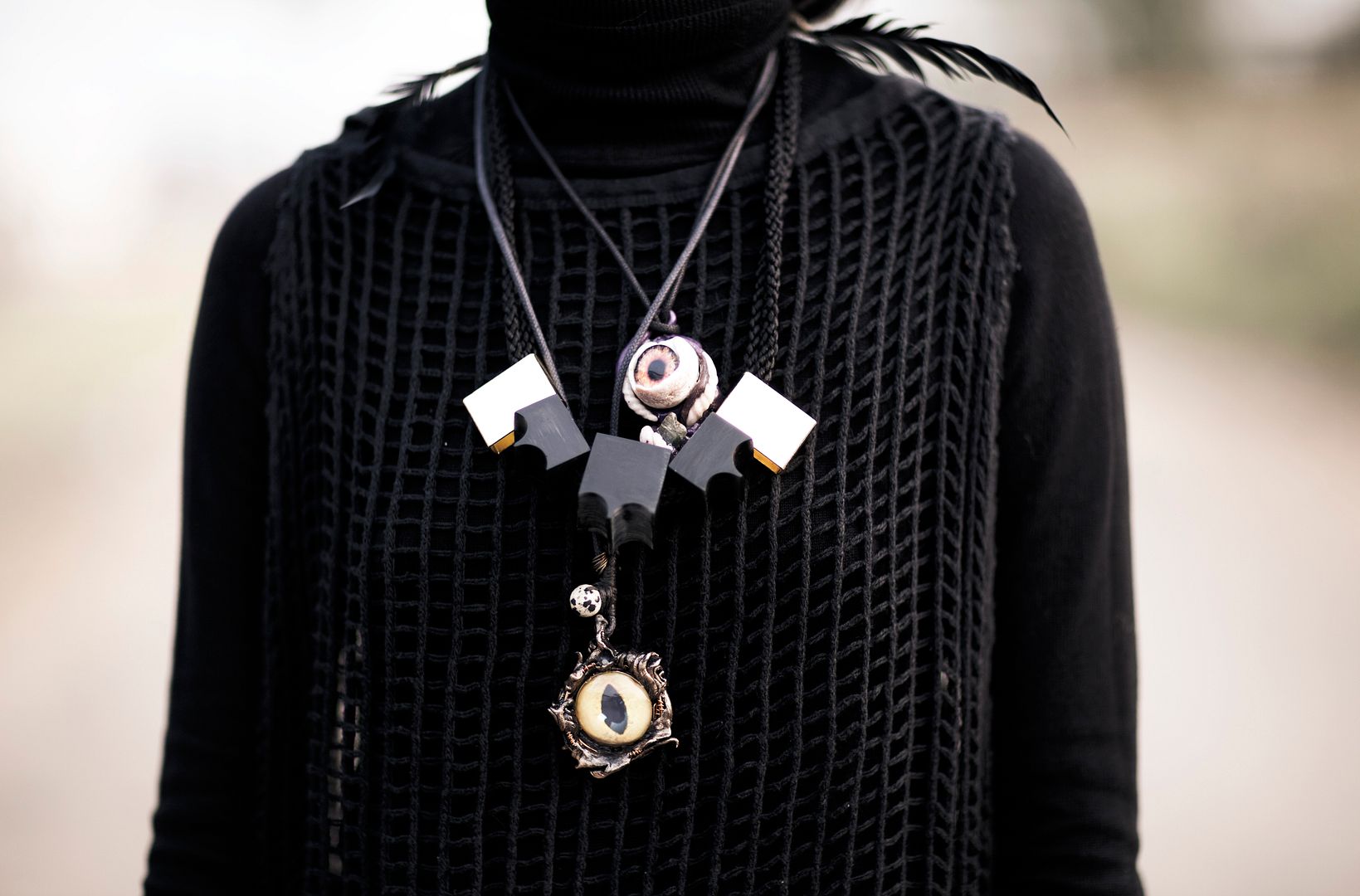 She's
an
angel of death who travels around, because she sicks of her job and she hear a story that there's
a
way to quit her job, so she travels around to find it.
Glasses : Riots Barbie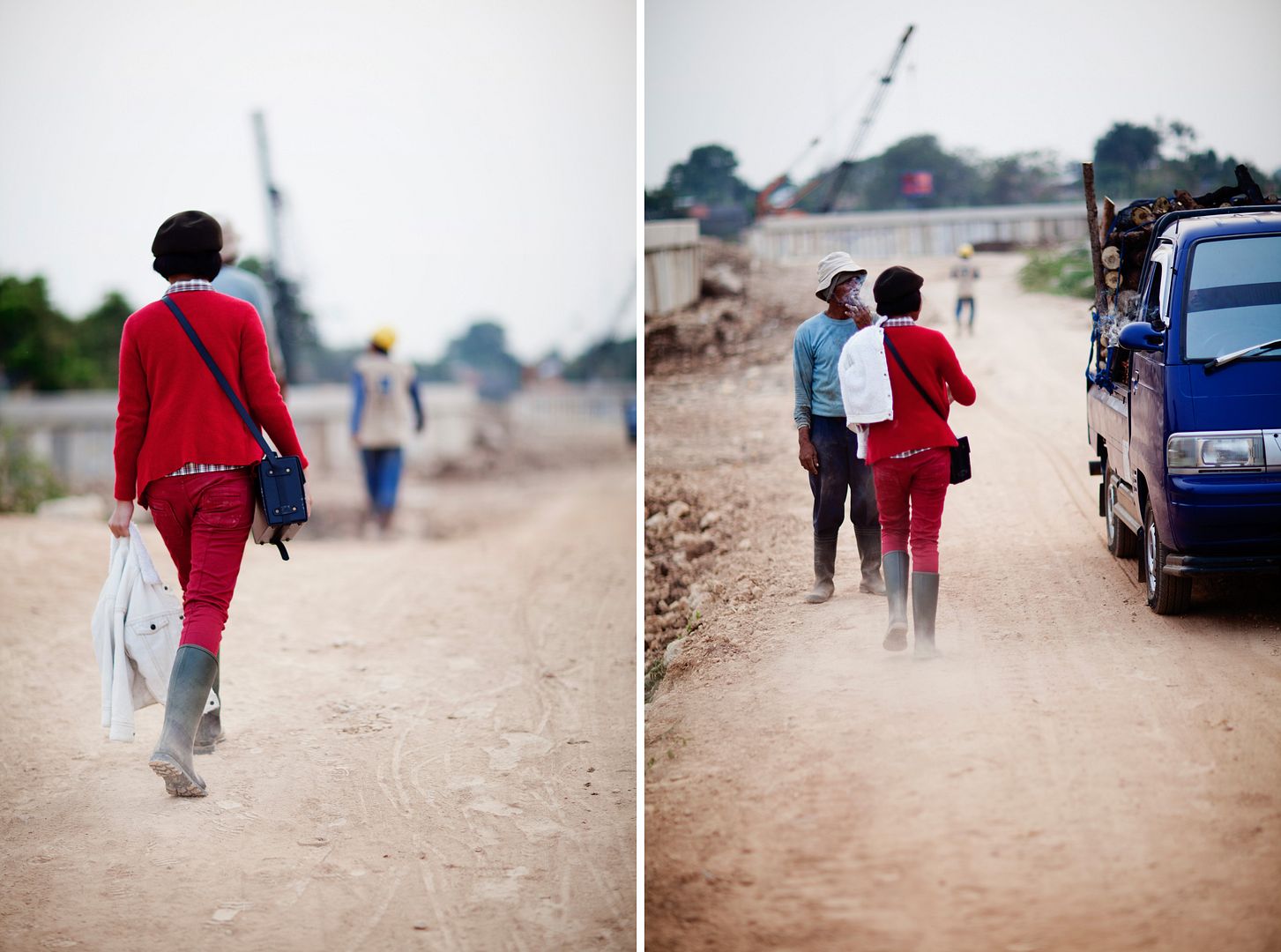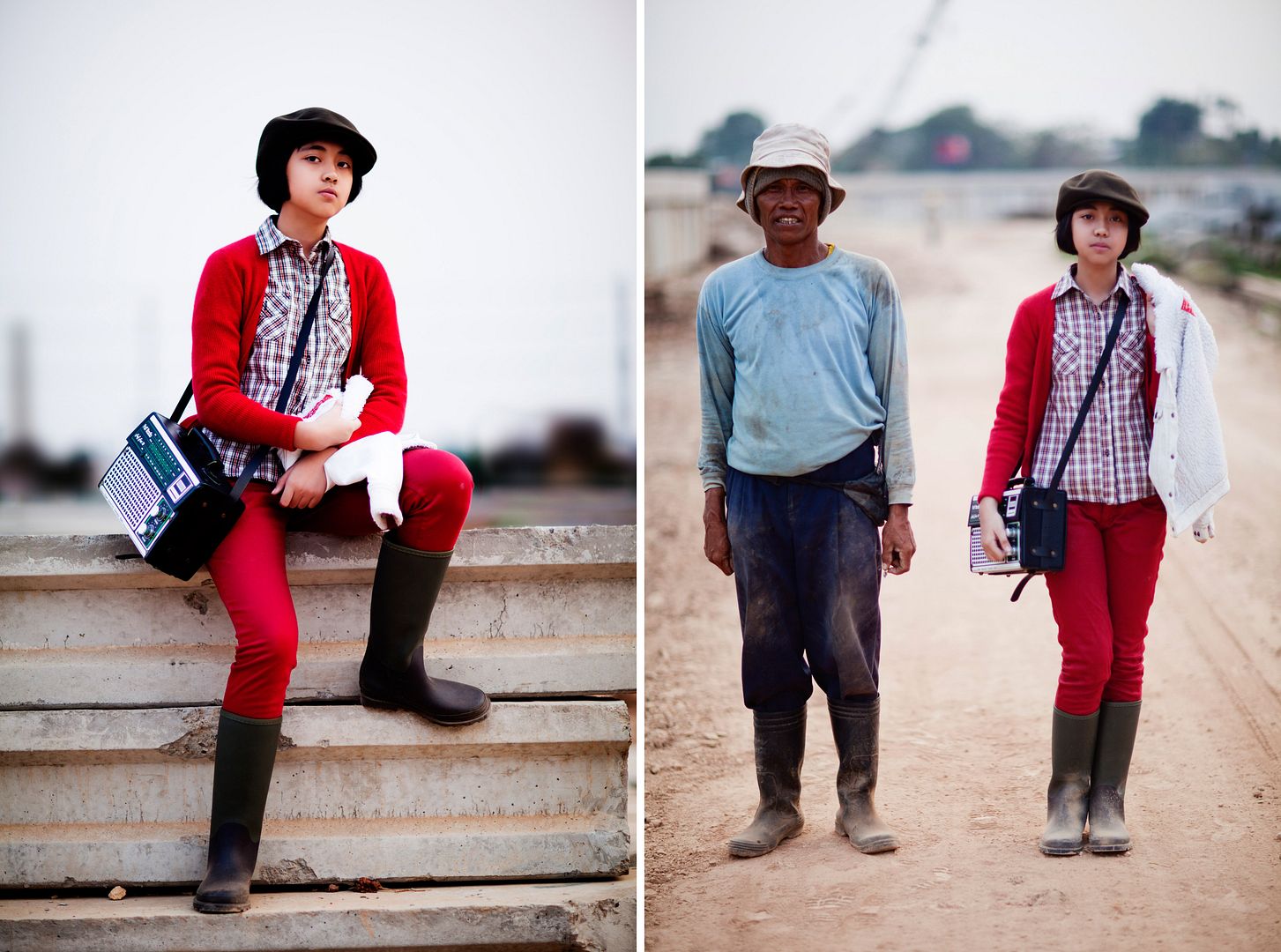 In this look I got inspired by 1984-1985 UK miners strike where a worker go to one place to another to coal miners.
Hat + plaid shirt + pants : ZARA
cashmere
cardigan : mango
boots
: MUJI ( my
currently
favorite boots!)
white
jeans jacket : Levis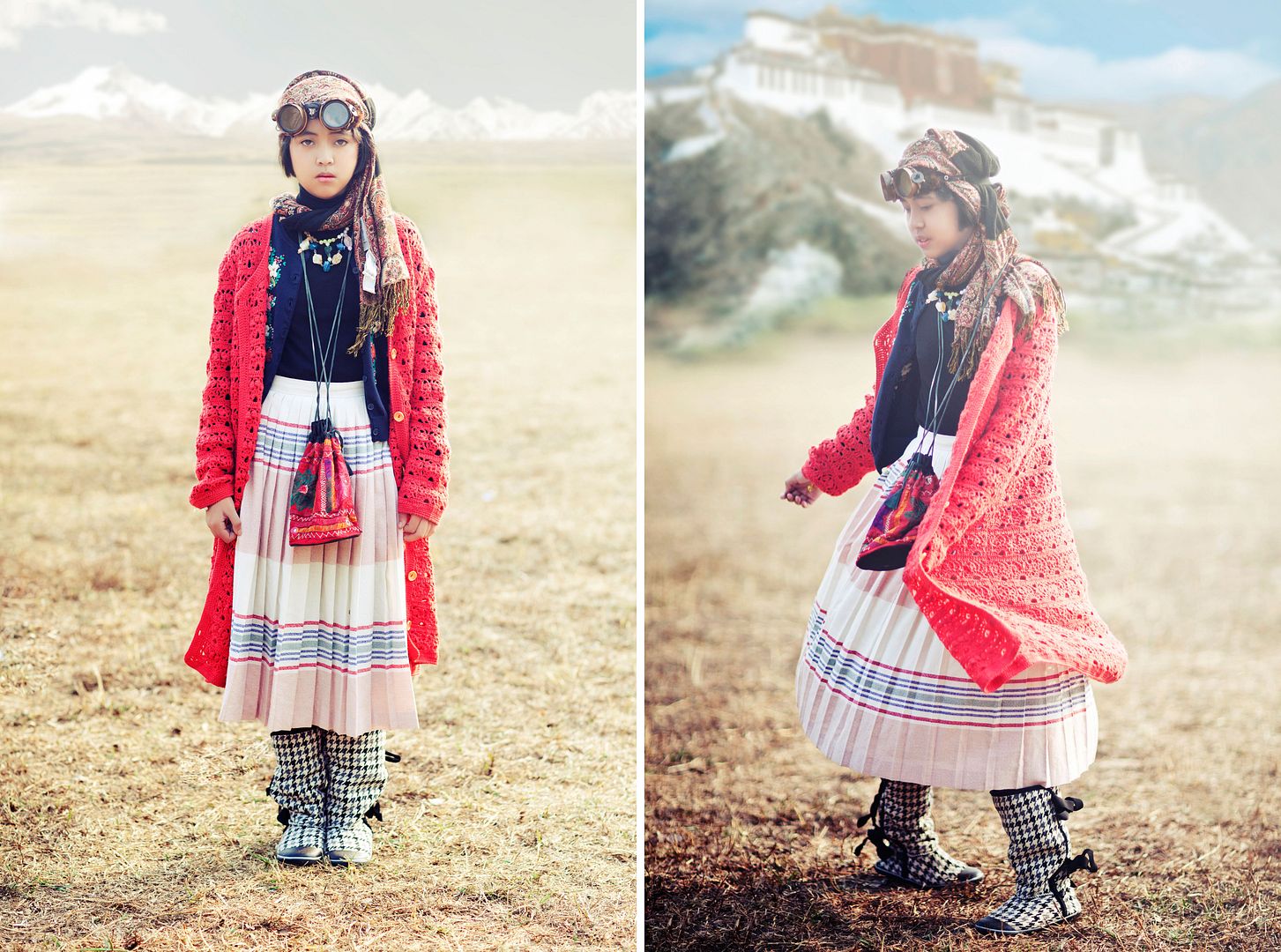 I think I got inspired
for
this look by reading and looking all photos In the shadow of mountains by Steve MacCurry, it's inspired me a lot, a girl who live in a nomadic way with all her family, travels from one place to another place.
Headscarf : ZARA
Goggles :
Ancestral

Artefacts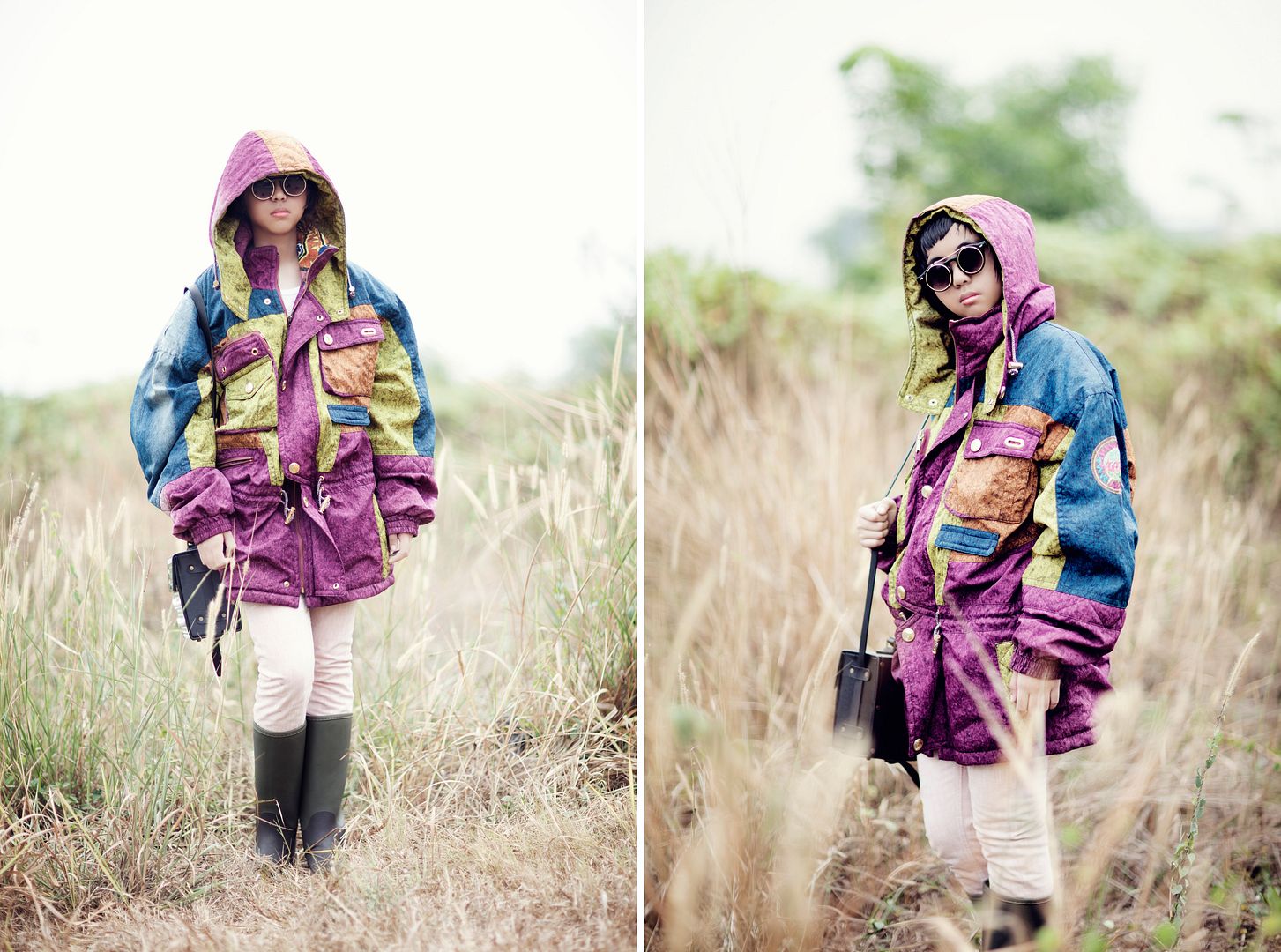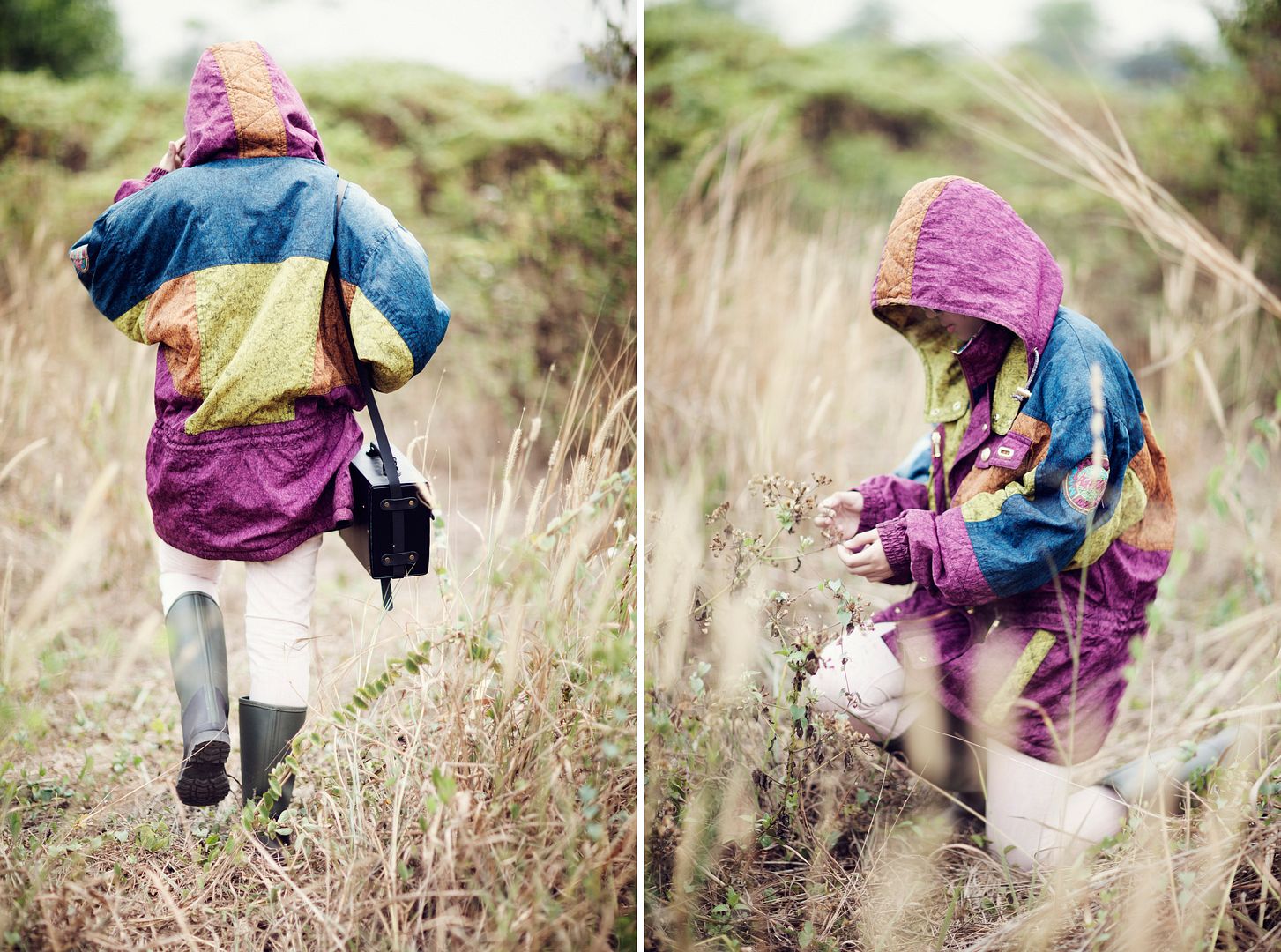 This is a scientist who travels around to find cures for a disease and hopes he can find a cure for it.
jeans
:
denimbirds
( it's
nudie's
sisters!
super
comfy!)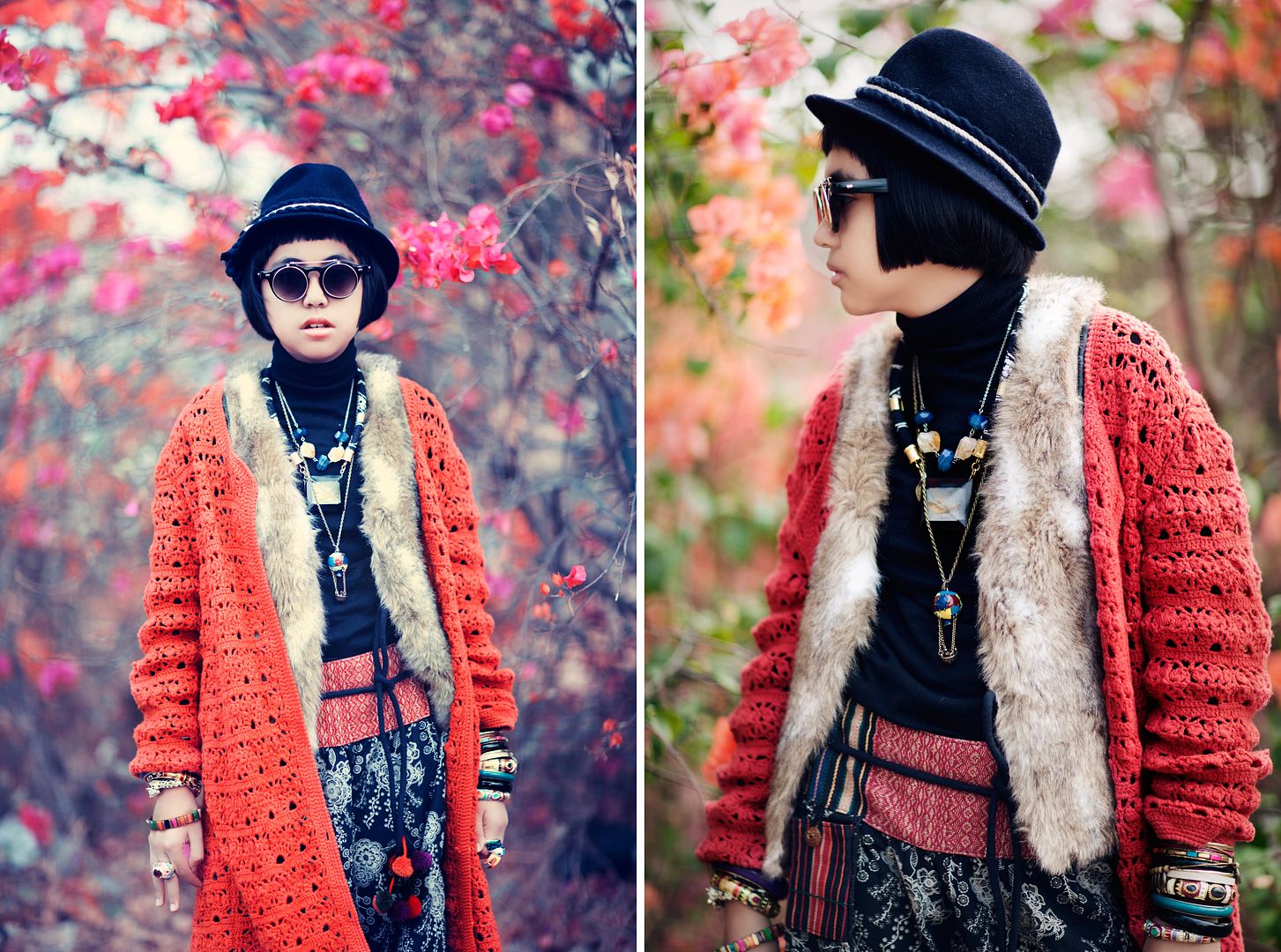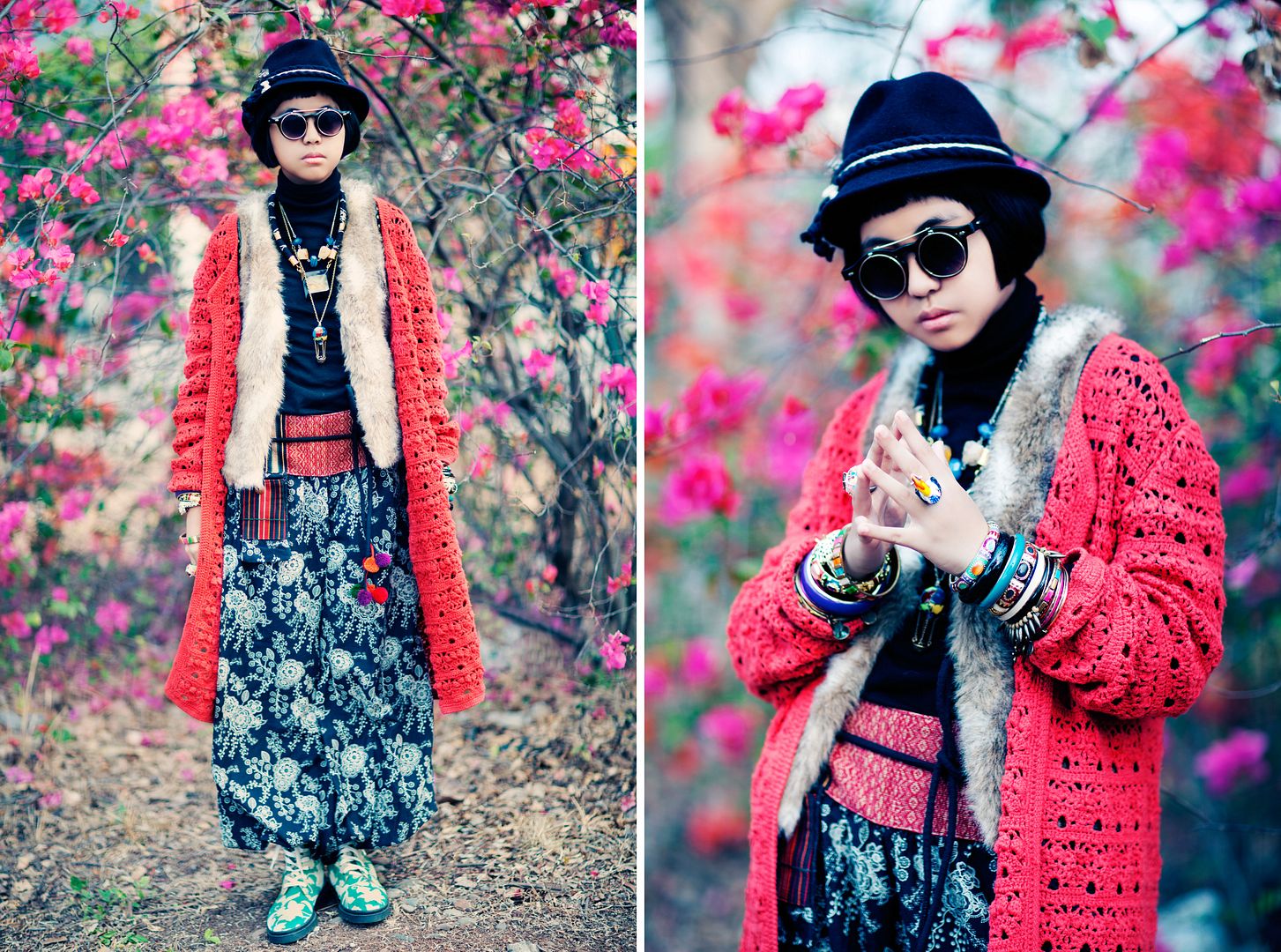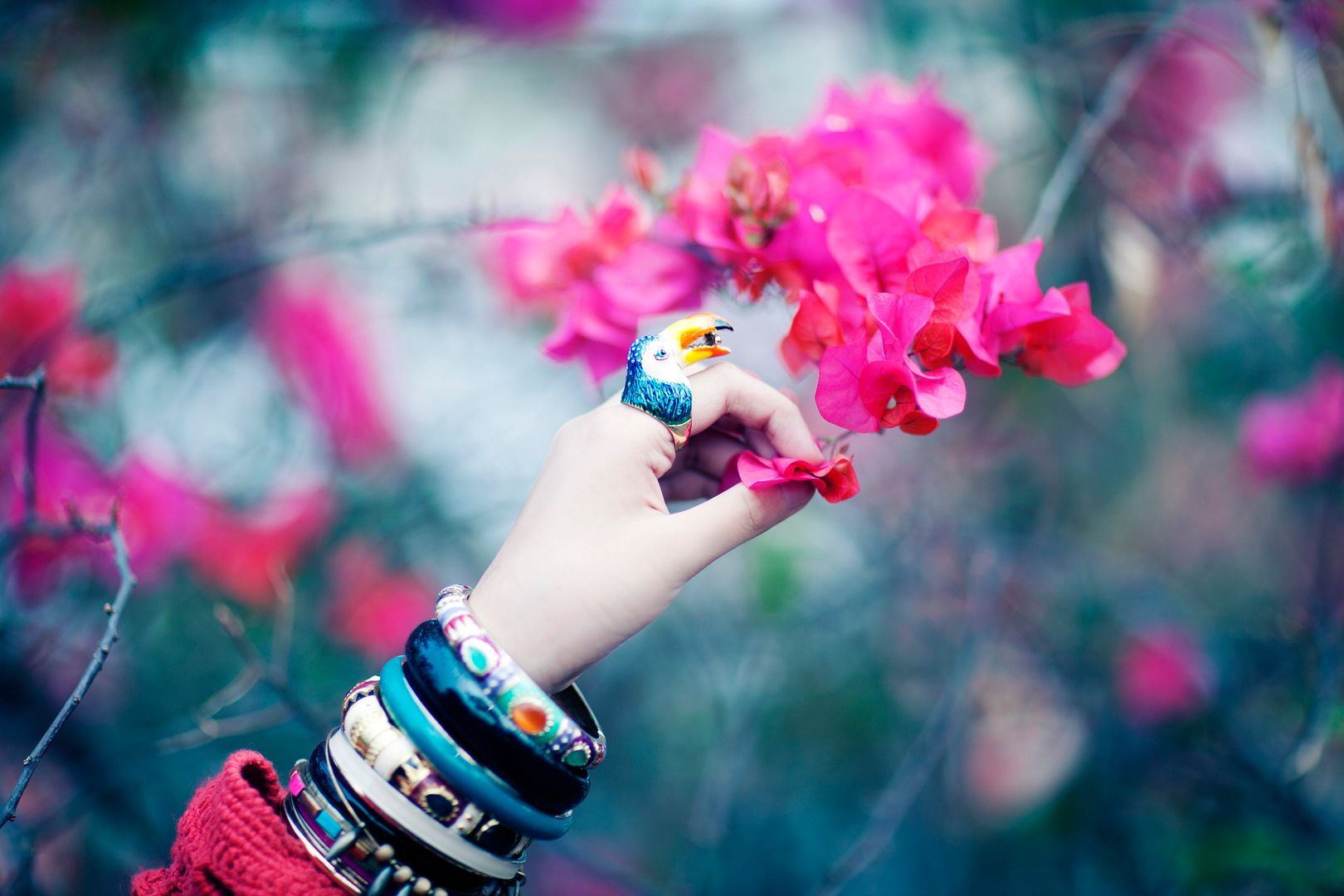 This is a merchant, a very
sly
one that travels to sell things to people with tricks and lies, you better watch out.
Hat : top shop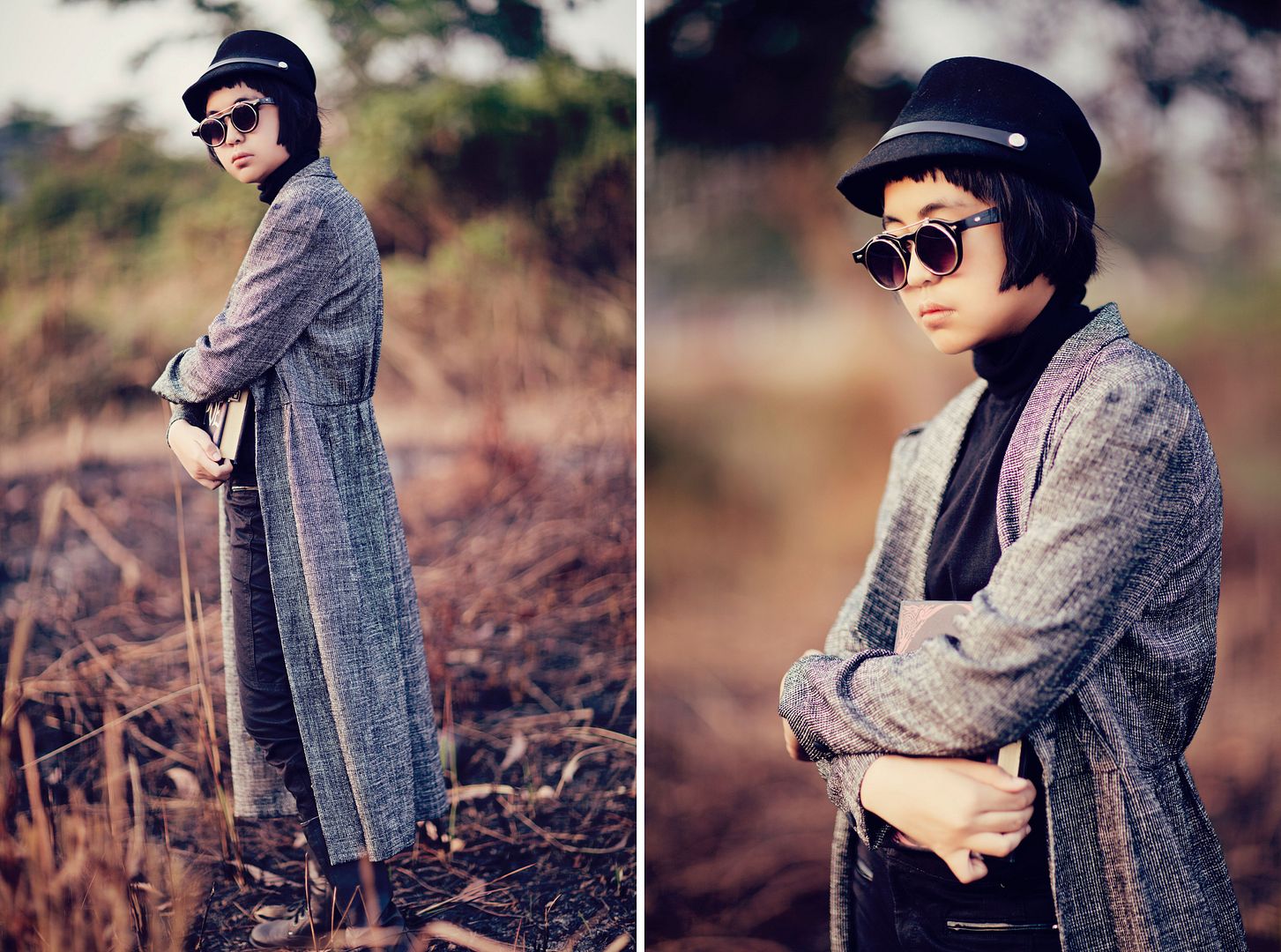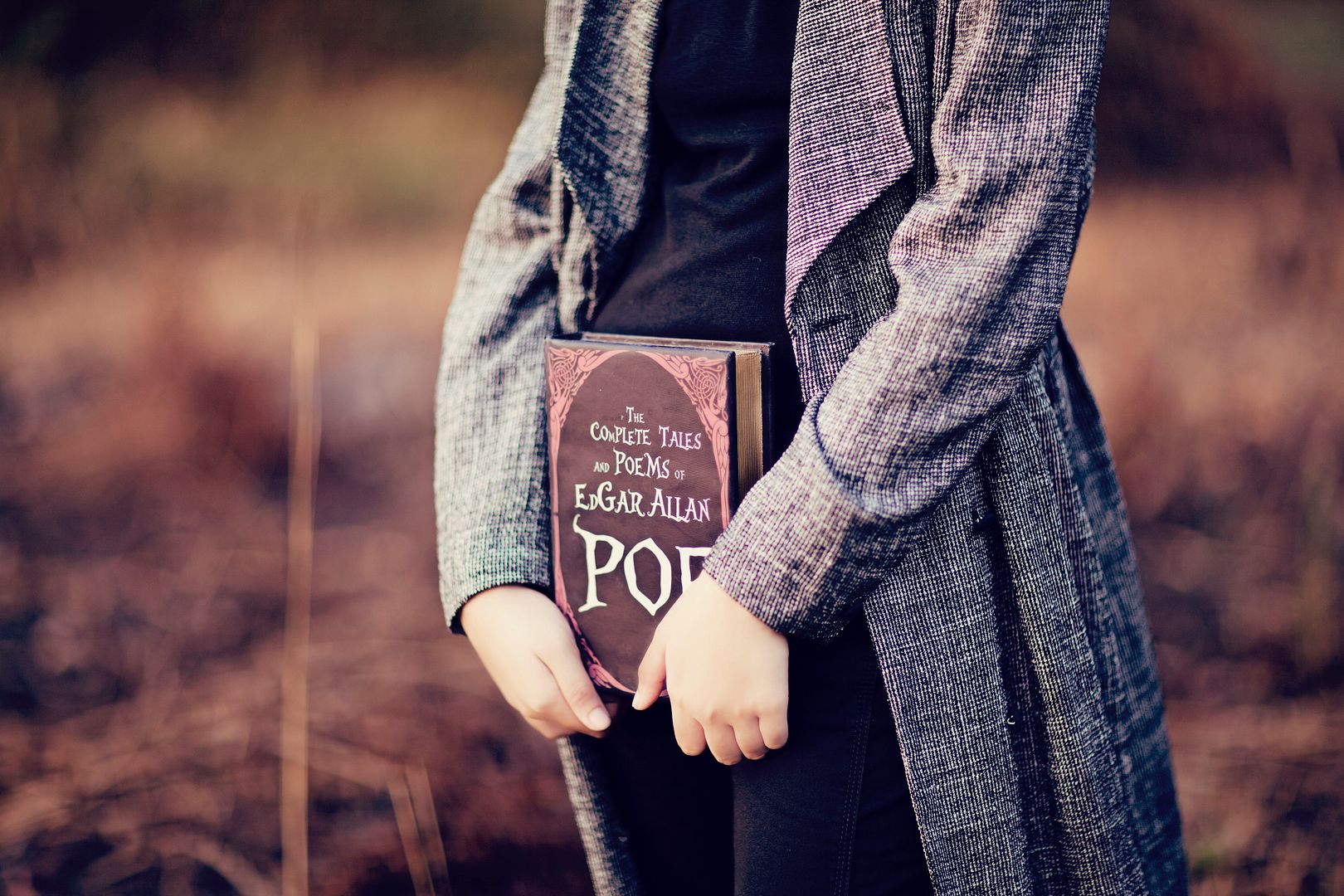 I don't know about this one, I've been mixed up, assassin or a vampire? You decide! Both of them can't stay in one place they have to always move around.
book
clutch : EVITANUH (still
on
process)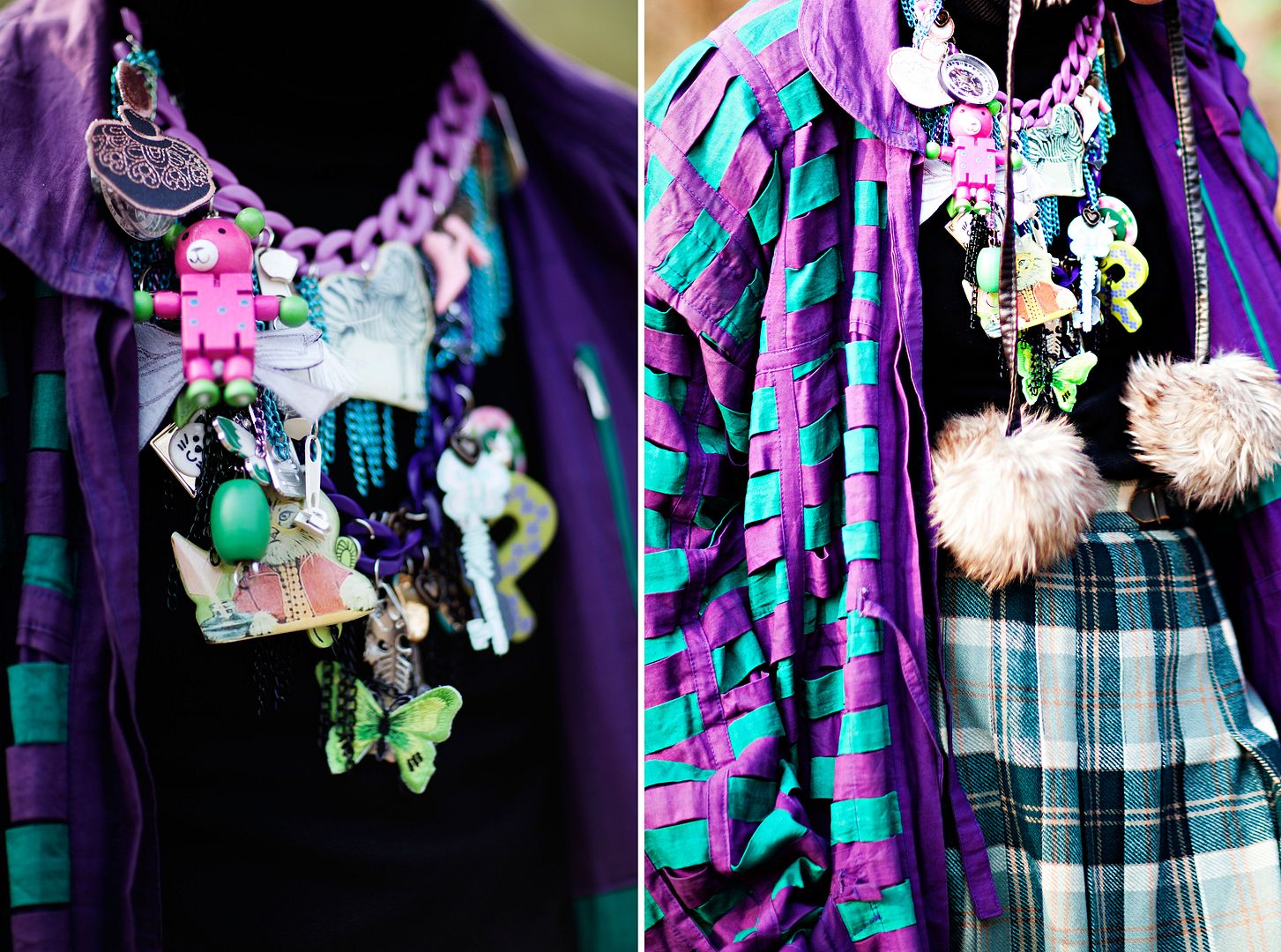 Let's just say she's a very eccentric kind of person who always looking for something new, because there's no place is good enough for her, therefore she always wonders around trying to find that perfect place.
Faux fur hat : Zara
scotland
skirt : a gift from my auntie :)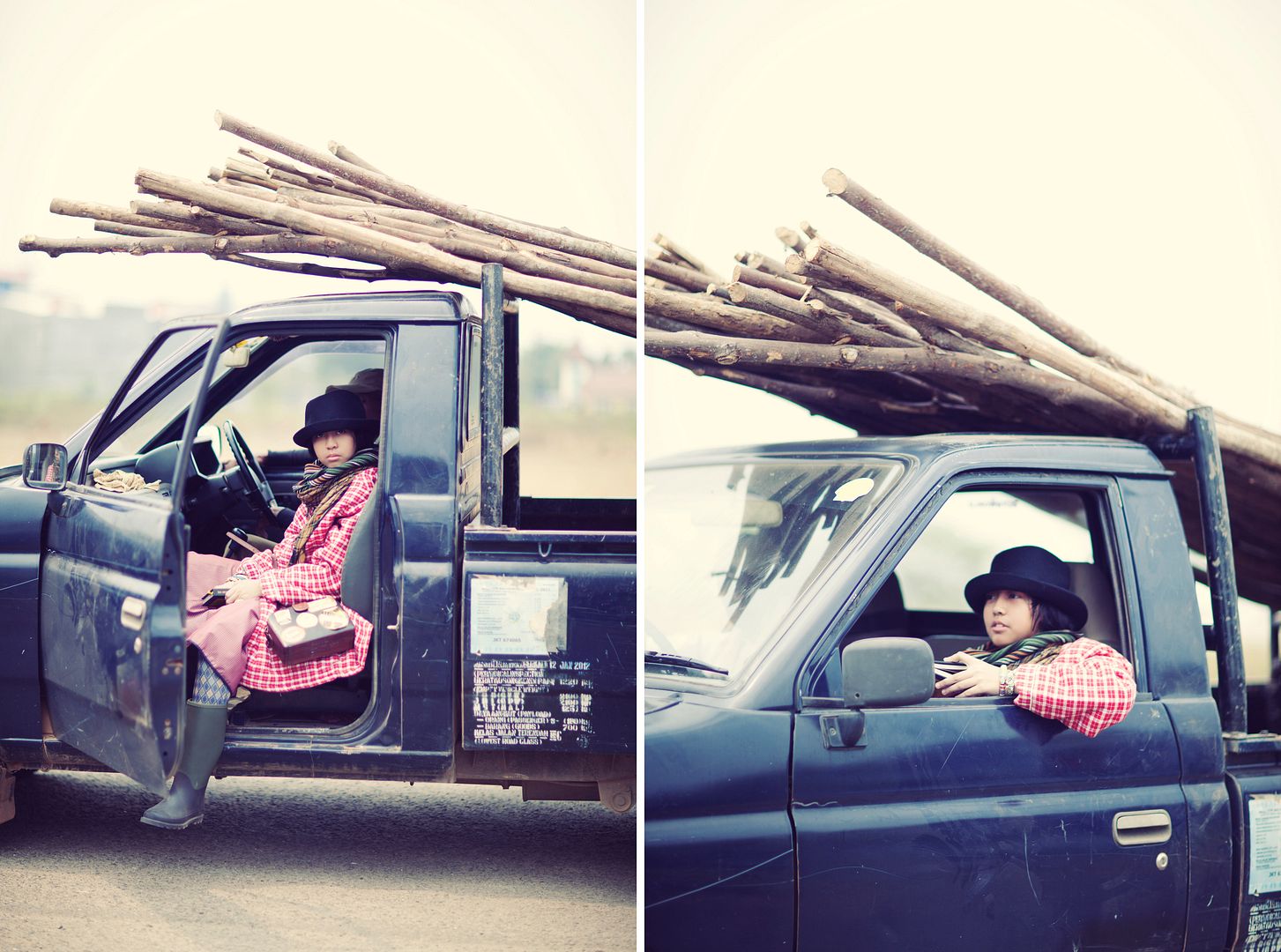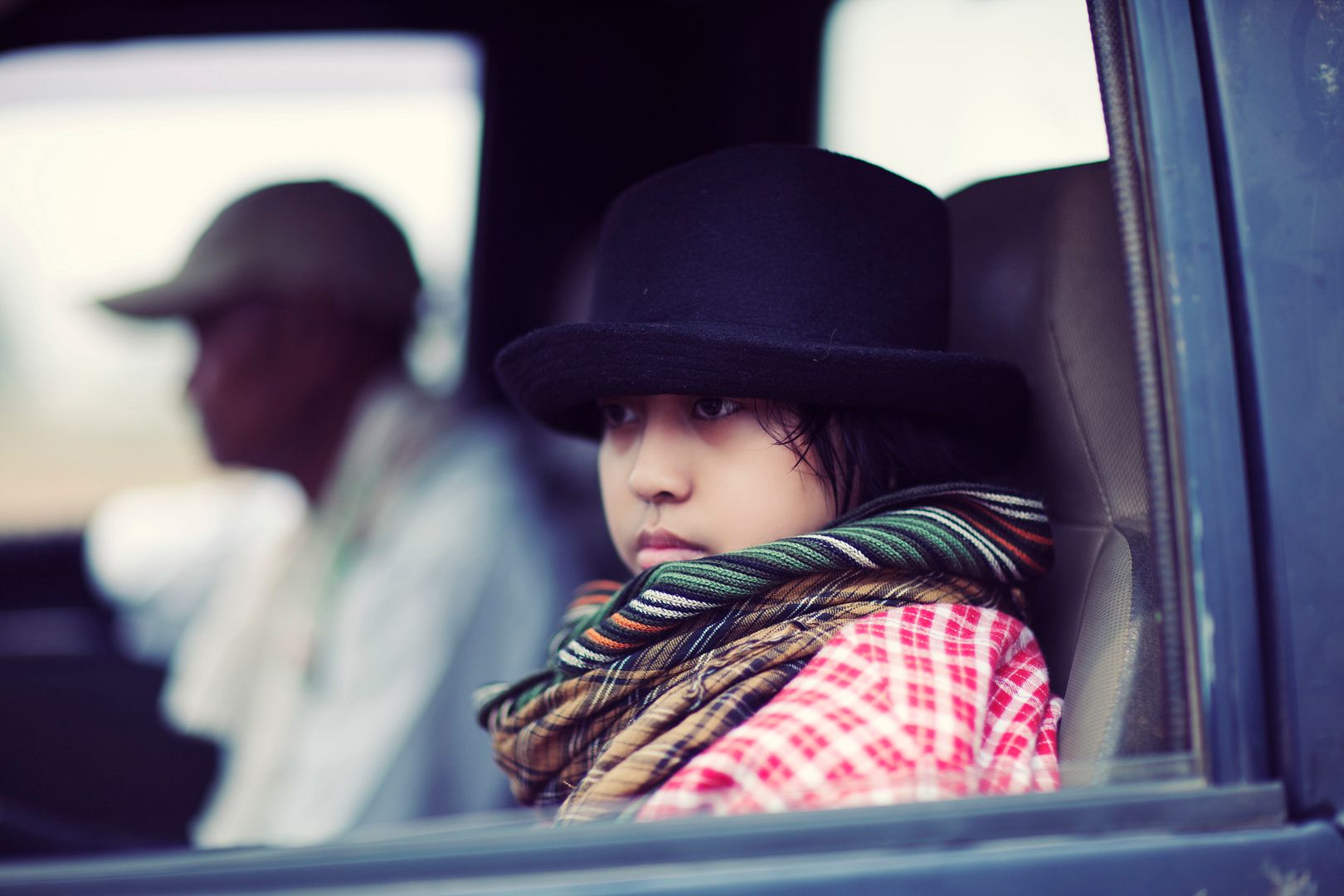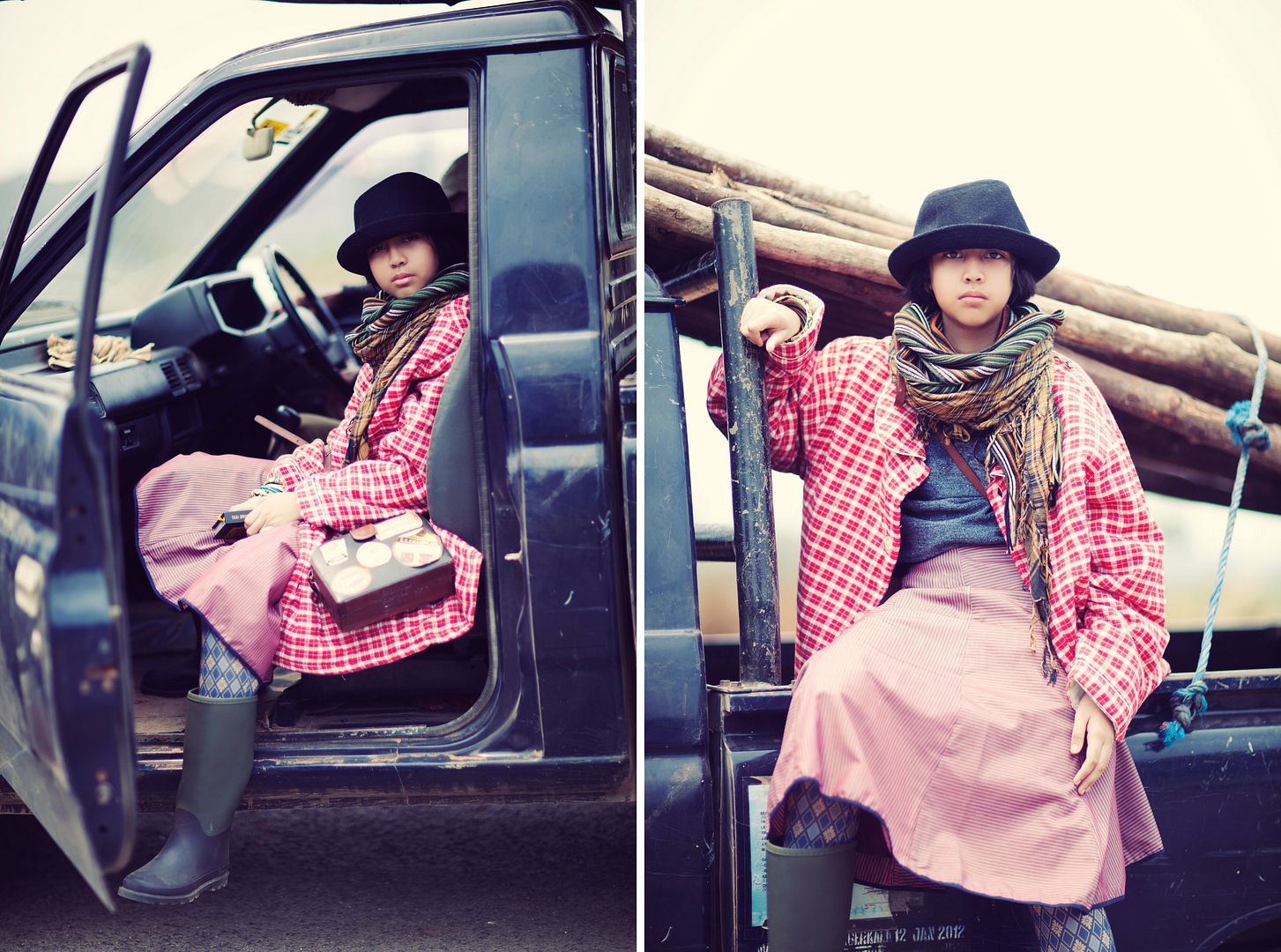 I think I don't have to explain this one, do you often watch movie where's there's an illegal worker with cheap payment? Travel from town to town to make a living, live is hard for them, but they okay with it, as long as they have each other to sing and dance with.
Scarf : ZARA
outerwear
: it's actually a
pijama
!
hehehe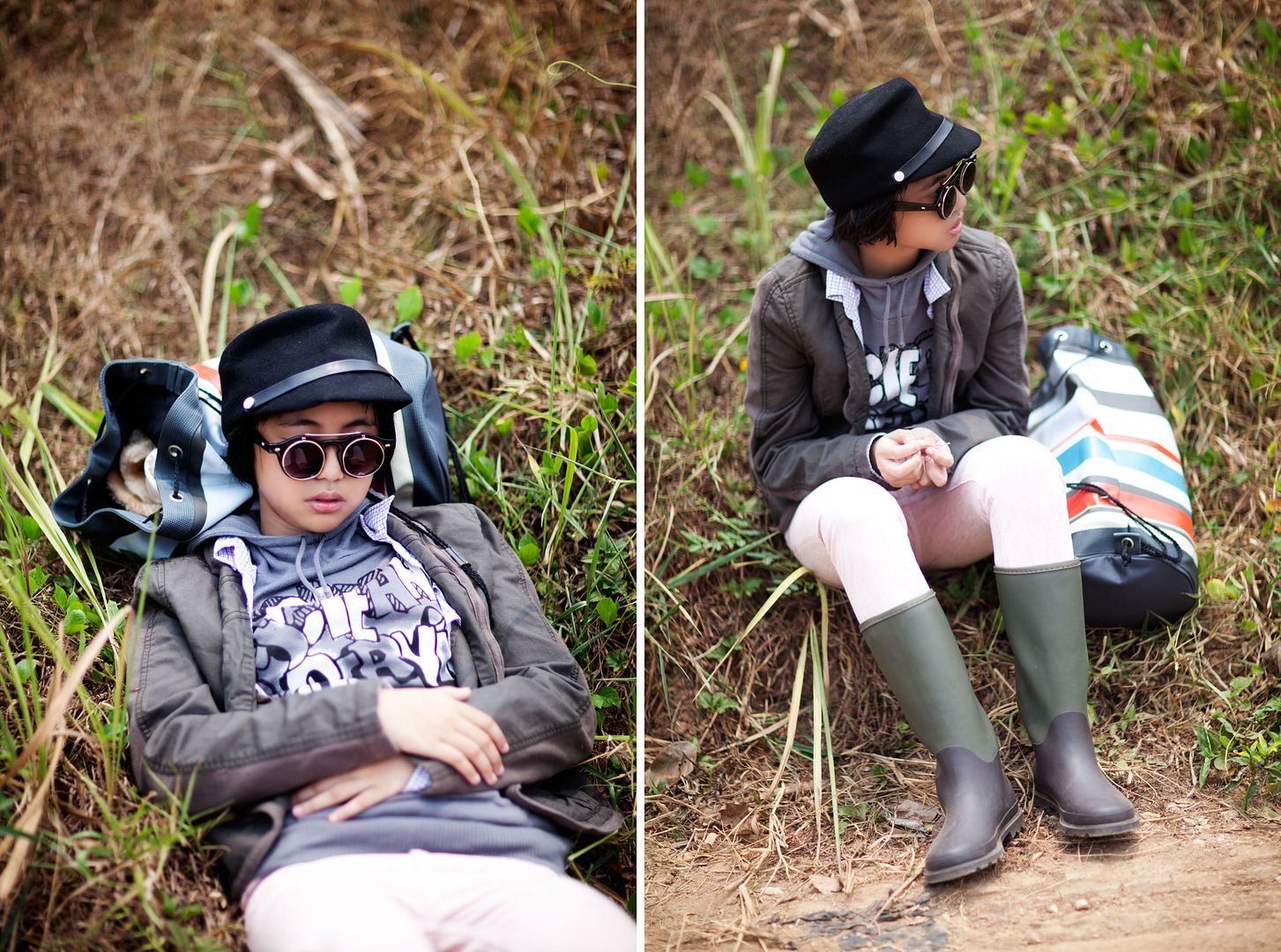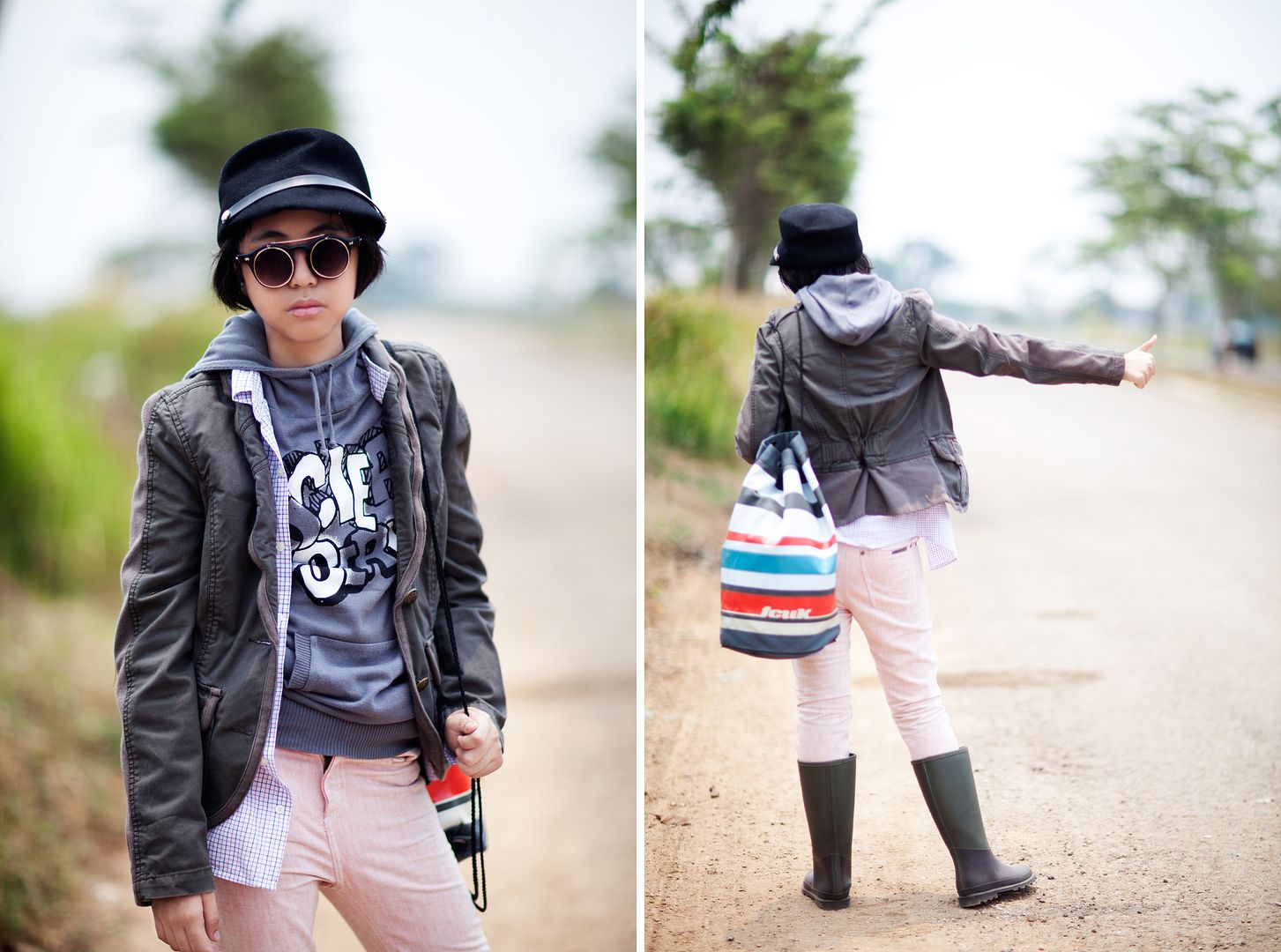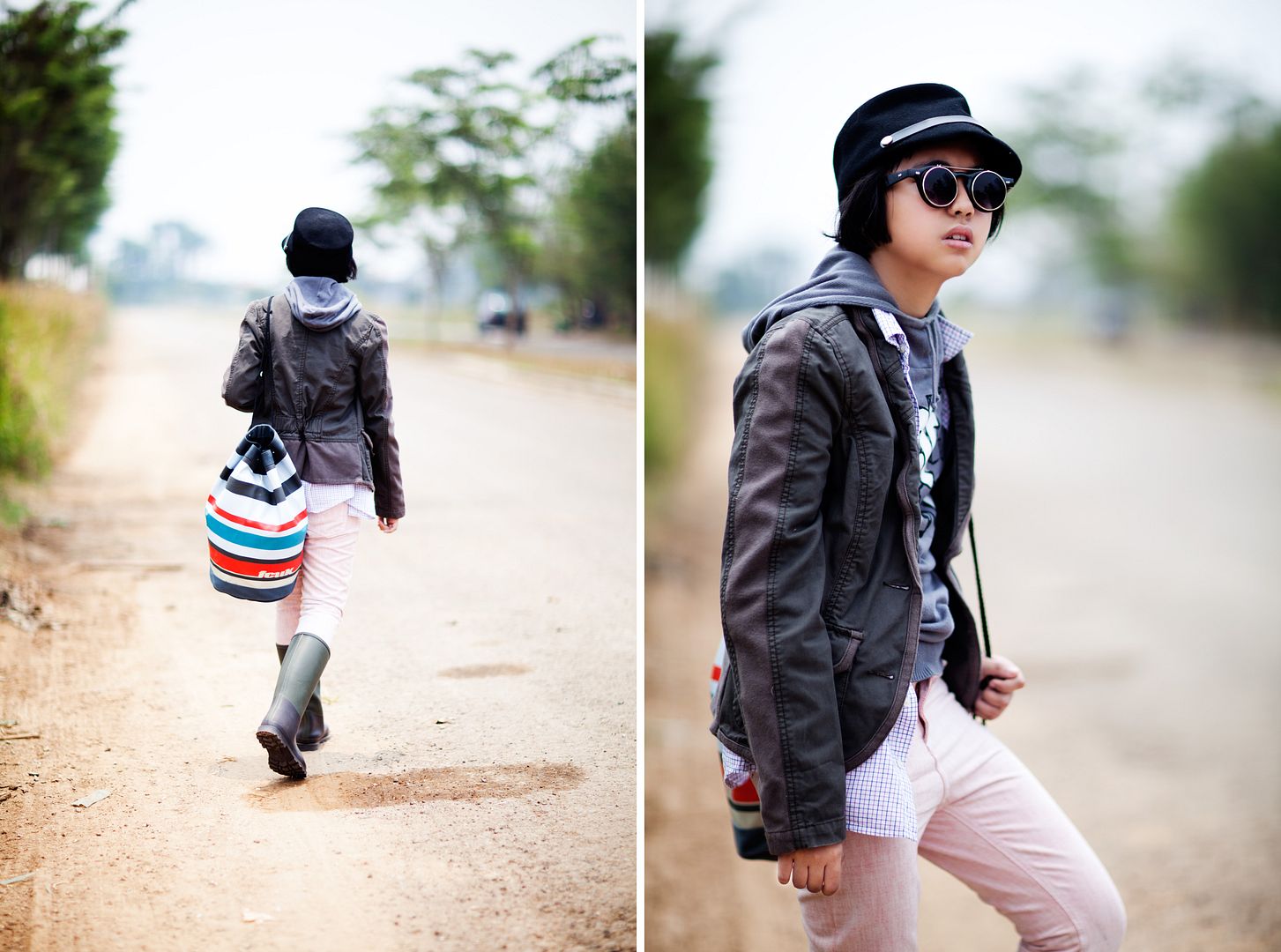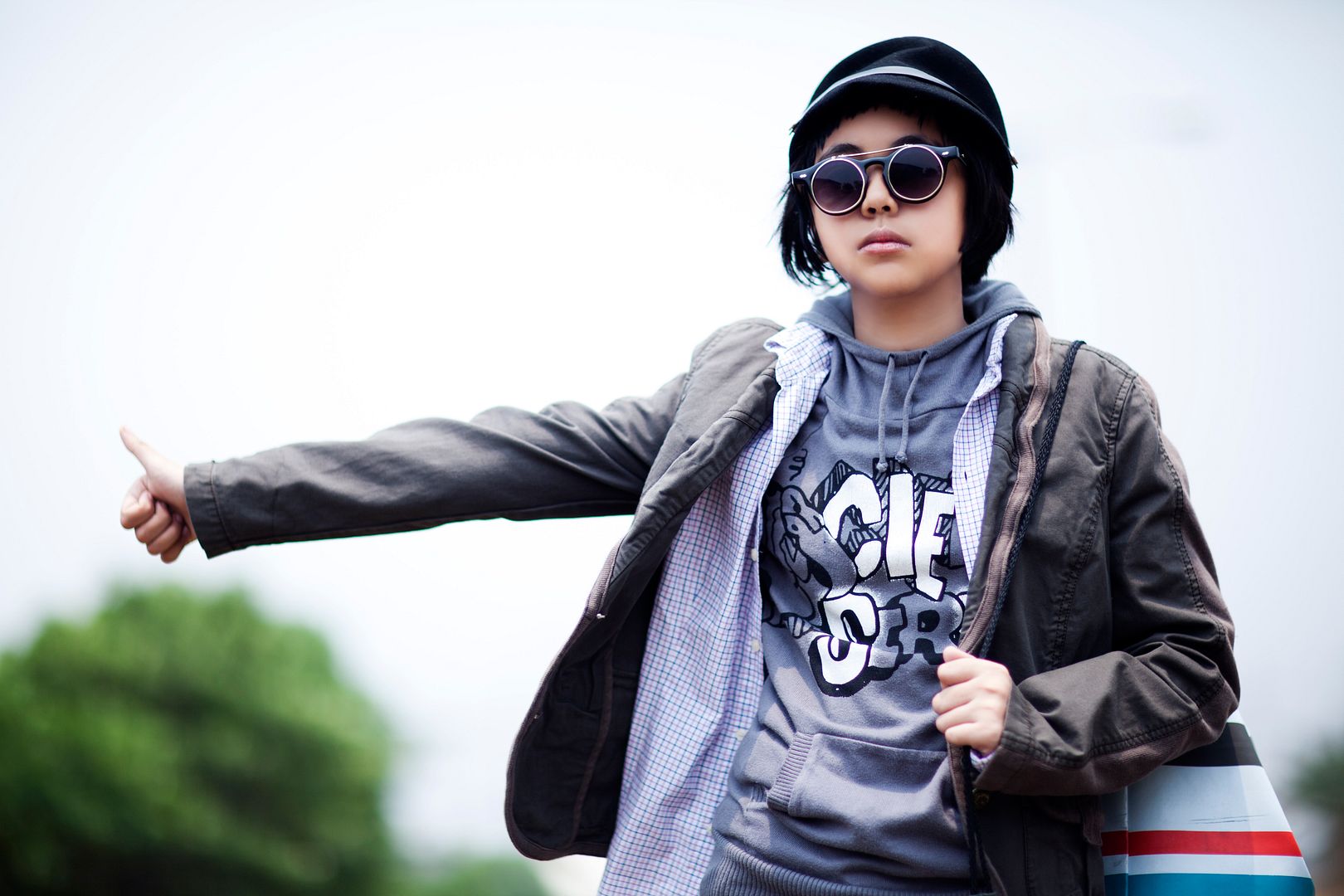 Do you ever hear Fast car song by Tracy Chapman? If not you should! This looks inspired by this song, it's a story about young people who have a tough life, with all problems with life, family, economy so she decides to go to make a better life, thinking she have to leave or she will live and die in her old place. She's doesn't have a big dream or anything she just wants a good life and be someone. This is how I imagine how the character outfit. I'm not kidding when I said my look can
inspired
from anything including a song.
Jacket : Esprit
So there it is, again thank you so much, adios amigos!